About the Practice
My Team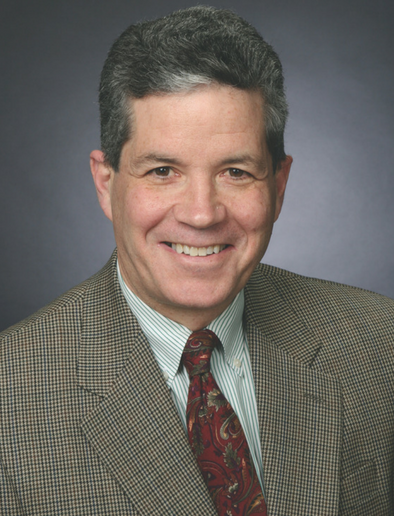 Mark D. Fischer, MD
Mark D. Fischer, MD, is board certified in hand and upper extremity surgery, as well as general orthopedics. His office practice consists almost exclusively of conditions of the arm, particularly the elbow, wrist and hand. Dr. Fischer has a special interest in the arthroscopic treatment of carpal tunnel syndrome, as well as thumb basal joint, wrist and elbow conditions. He also has an interest in arthritic conditions of the hand, particularly the base of the thumb. Dr. Fischer treats all injuries of the hand, including lacerations, tendon and nerve injuries. He also treats all orthopedic injuries of the entire skeleton on an emergency basis at North Memorial Hospital.
Clinical Interest
Hand care, specializes in arthritis at the base of the thumb, thumb basal joint surgery, Dupuytren's disease, including non-operative therapy, extensor tendon injuries, hand infections, hand tumors, metacarpophalangeal joint arthritis, rheumatoid arthritis of the hand, thumb sprains, finger strains, and mallet finger
Wrist care, including carpal tunnel syndrome, endoscopic carpal tunnel surgery, ganglion cysts, scaphoid fractures, scaphoid non-union, wrist sprains, and treatment of triangular fibrocartilage injuries
Elbow care, including arthroscopic treatment of elbow arthritis, stiffness, loose bodies, elbow locking, elbow replacement, elbow reconstruction, cubital tunnel syndrome, cubital tunnel release, ulnar nerve transposition at the elbow, radial tunnel syndrome, radial tunnel release at the elbow, lateral epicondylitis (tennis elbow), medial epicondylitis (golfer's elbow), medial epicondylectomy, medial apophysitis, medial ulnar collateral ligament (MUCL) injury, triceps tendonitis, biceps tendonitis, hyperextension of the elbow, throwing injuries of the elbow, growth plate injuries of the elbow, overuse injuries of the elbow, elbow bursitis, aspiration of the olecranon bursa, osteochondritis dissecans, arthroscopic debridement of the elbow, reflex sympathetic dystrophy, tendon transfer surgery, and Colles' fractures
Pediatric care, including fracture care, osteochondritis dissecans lesions of the elbow, and pediatric trigger finger
Education
Undergraduate
University of St. Thomas
Medical School
University of Minnesota Medical School
Residency
University of Minnesota Medical School
Post Graduate Training 
Integrated Medical Residency, Tucson Medical Center
General Surgery Resident, Loyola University Medical Center
Orthopedic Residency, University of Minnesota
Hand Surgery Fellowship, University of Minnesota
Certification
Board Certified, American Board of Orthopaedic Surgery
Fellow of Hand Surgery at University of Minnesota
Subspecialty Certification in Hand Surgery
Hospital & Surgery Center Affiliations
Blaine Orthopedic Surgery Center
North Memorial Maple Grove Surgery Center
North Memorial Medical Center
WestHealth Surgery Center
Professional Affiliations
American Academy of Orthopaedic Surgeons
American Society of Surgery of the Hand
Fairview Physician Associates
Minnesota Medical Association
Achievements & Awards
Castle Connolly Top Doctors (2012, 2013, 2014, 2015, 2016)
Twin Cities Orthopedics Hand Center, Maple Grove
Staff
Physician Assistant, Board Certified
About
Kelly Vanderheyden, PA-C, is a board-certified Physician Assistant working in conjunction with Dr. Mark Fischer to coordinate excellent orthopedic patient care.
Education
Certification
Board Certified, National Commission on Certifications of Physician Assistants (NCCPA)
Medical Education
Master of Physician Assistant Studies, Bay Path University
Bachelor's Degree, University of St. Thomas
Professional Affiliations
Minnesota Academy of Physician Assistants (MAPA)
American Academy of Physician Assistants (AAPA)
Lindsey H.
Clinical Scribe