About the Practice
My Team
Allan F. Hunt, MD
Allan F. Hunt, MD, is an orthopedic surgeon specializing in sports medicine. Working with patients of all ages, Dr. Hunt's areas of expertise include arthroscopic shoulder and knee reconstruction, and adult shoulder, knee, and hip reconstruction. He is one of few surgeons currently performing Quad Tendon ACL Reconstruction. Dr. Hunt served in the United States Army Reserves for 11 years, and maintains a strong relationship with the VA, including surgical teaching at VA hospitals in the Twin Cities.
In his free time, Dr. Hunt enjoys volunteering with the Boy Scouts of America as a Scout Master and Den Leader.
Dr. Hunt also participates in the TCO EXCEL Surgery & Recovery Program. Learn more about EXCEL here.
Clinical Interest
Shoulder Care, including Shoulder Joint Replacement, Shoulder Joint Revision, Adult Reconstructive Shoulder Surgery, Arthroscopic Shoulder Reconstruction, Reverse Total Shoulder and Superior Capsular Reconstruction
Knee Care, including Knee Joint Replacement, Adult Reconstructive Knee Surgery and ACL Reconstruction
Sports Medicine, including Cartilage Resurfacing, Rotator Cuff Repair and Shoulder Instability
Hip Care, including Hip Joint Replacement and Adult Reconstructive Hip Surgery
Education
Certification
Board Certified, American Board of Orthopaedic Surgery
Residency
University of Minnesota School of Medicine
Medical Degree
University of Minnesota School of Medicine
Hospital & Surgery Center Affiliations
Abbott Northwestern Hospital*
Crosstown Surgery Center
Fairview Southdale Hospital
Maple Grove Hospital
VA Medical Center
WestHealth Surgery Center
*Abbot Northwestern Hospital is ranked #1 in the Twin Cities and in the top 25 hospitals in the nation in the specialty of Orthopedics by U.S. Weekly News & World Report
Professional Affiliations
American Academy of Orthopaedic Surgeons
American Medical Association
Minnesota Orthopaedic Society
Twin Cities Orthopaedic Society
Educational Appointments
Former Instructor for the Tria Sports Medicine Fellowship
Arthrex Educator
St. John's University Alumni
Achievements and Awards
Voted as a Top Doctor in Mpls.St.Paul Magazine (2004, 2007, 2008, 2009, 2019)
Staff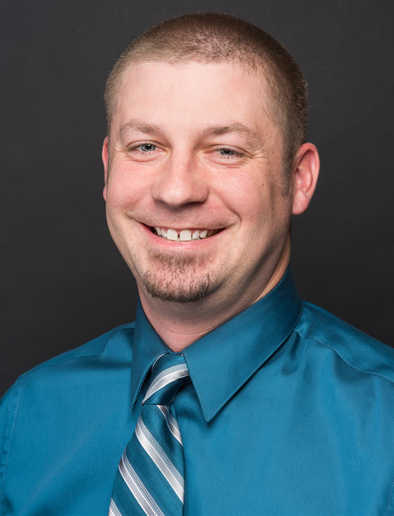 Physician Assistant, Board Certified
About
Nick Meath, PA-C is a physician assistant working in conjunction with Dr. Allan Hunt to coordinate excellent orthopedic patient care. Nick has worked alongside Dr. Hunt since 2012, seeing patients in clinic and in the hospital. His responsibilities include first assisting in the OR, seeing and educating patients post-operatively, writing prescriptions, giving injections, and ordering and interpreting tests. Nick also specializes in provided injections into the hip using ultrasound guidance. During his free time, Nick enjoys golf and softball.
Education
Certification
Board Certified, National Commission on Certification of Physician Assistants (NCCPA)
Medical Education
Master's of Physician Assistant Studies, Augsburg College
Bachelor Degree, University of Minnesota
Professional Affiliations
American Academy of Physician Assistants
Minnesota Academy of Physician Assistants
Physician Assistants in Orthopedic Surgery
Robert B., OA
Orthopedic Physician Assistant
Robert is an orthopedic physician assistant who has been helping physicians within Twin Cities Orthopedics since 1988. Robert is instrumental in assisting in the operating room with positioning, assisting and caring for patients. Hunting and fishing are a couple of Robert's passions outside of orthopedics. Of note, Robert remembers Dr. Hunt when he was training as a resident at Abbott Northwestern Hospital.
Kendra G.
Care Coordinator
Kendra, as Dr. Hunt's care coordinator since 2011, specializes in organizing Dr. Hunt's schedule, scheduling patient's appointments and procedures, and answering questions directed to Dr. Hunt and his team. In her spare time, she enjoys time with her four daughters and performs regularly as lead singer of her band, the Kendra Glenn Band. She has also been known to fill in for other performers and steal the show!
Kate D.
Clinical Assistant
Kate, the most recent addition to Dr. Hunt's team, has worked with Dr. Hunt since February of 2015. Within the clinic setting, Kate is responsible for assisting Dr. Hunt with preparing patients, documentation duties and making sure patients leave with all their proper documentation complete. Kate is preparing herself for a career as a physician assistant in the near future. When not attending class, Kate provides EMT services to many events around the Twin Cities area.
Jen L.
Certified Clinical Assistant
Jen has been with Twin Cities Orthopedics since 2004, helping patients in the clinic with everything from post-operative wound care to casting and splinting in the office setting. Jen works with Dr. Hunt in clinic by preparing the patients to see Dr. Hunt and entering relevant medical information into our EMR system. Outside of work, Jen is kept busy by her two children, gardening duties, and golfing.