About the Practice
My Team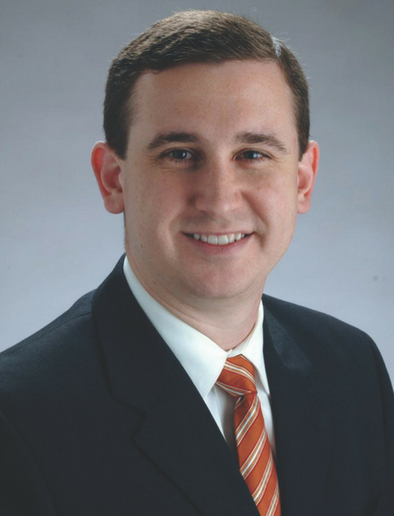 Erik M. Wetter, MD
Dr. Wetter is a board-certified orthopedic surgeon specializing in direct anterior hip replacement, minimally invasive knee replacement, sports injuries, and complex fracture repair. He graduated from the University of Minnesota Medical School and completed his orthopedic surgery residency at the University of Kansas. He practices at the Twin Cities Orthopedics clinics in Coon Rapids, Fridley, and Blaine. In addition to his patient care responsibilities, Dr. Wetter serves as the Director of Orthopedic Trauma at Mercy Hospital.
In his spare time, he enjoys hunting, fishing, and spending time at the lake with his wife and two sons.
Clinical Interest
Ankle/Foot Care, including Achilles Repair, Sports Injuries, Arthritis
Elbow Care, including Distal Biceps Repair, Cubital Tunnel Release, Tendonitis
Hand/Wrist Care, including Trigger Finger, Carpal Tunnel Release, Endoscopic Carpal Tunnel Release
Hip Care, including Anterior Approach Hip Replacement, Arthritis, Bursitis
Knee Care, including Total and Partial Knee Replacement, Minimally-Invasive Knee Replacement, Patient-Specific Knee Replacement, Minimally-Invasive ACL Reconstruction, Meniscus Repair, Cartilage Injuries, Arthritis, Arthroscopy, Sports Injuries
Pediatric Care, including Sports Injuries and Fracture Care
Shoulder Care, including Impingement, Bursitis, Tendonitis
Fracture Care, including Surgical and Non-Surgical Treatment of all types of Fractures, Minimally-Invasive Fracture Repair
Education
Certification
Board Certified, American Board of Orthopaedic Surgery
Residency
University of Kansas School of Medicine, Kansas City, KS
Medical Degree
University of Minnesota Medical School
Hospital & Surgery Center Affiliations
Blaine Orthopedic Surgery Center
Maple Grove ASC
Maple Grove Hospital
Unity and Mercy Hospitals
Sports Affiliations
Spring Lake Park High School
Achievements & Awards
Top Doctor Rising Star: Voted an Orthopedic Rising Star by his peers in Mpls.St.Paul Magazine (2018)
Vice-Chairman of the Department of Orthopedics, Mercy Hospital (2016 – Present)
Director of Orthopedic Trauma, Mercy Hospital (2013 – Present)
Alpha Omega Alpha Medical Honor Society, University of Minnesota (2002)

Staff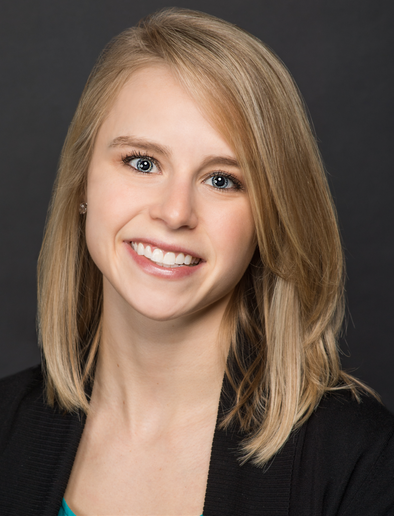 Physician Assistant, Board Certified
About
Kelli M. Cannata, PA-C, MPAS is a Physician Assistant working in conjunction with Dr. Wetter to coordinate excellent orthopedic patient care.
She enjoys skiing, running, and spending time on the lake with her family.
Education
Certification
Board Certified, National Commission on Certification of Physician Assistants (NCCPA)
Medical Education
Masters of Physician Assistant Studies, University of Colorado Anschutz Medical Campus
Bachelor of Science in Applied Health Science, Wheaton College (IL)
Professional Affiliations
American Academy of Physician Assistants
Mary M.
Care Coordinator
Mary is Dr. Wetter's Care Coordinator. In her free time, she enjoys riding motorcycles and traveling.
Lisa P.
Clinical Assistant
Lisa has worked as a Certified Athletic Trainer since she graduated from Gustavus Adolophus College in 2001.  She has worked in many different settings such as the high school, college, youth sports, and community outreach.  She has been the Clinical Assistant to Dr. Wetter since September 2014.
Lisa believes it takes a team effort to provide the best patient care.  Every person on Dr. Wetter's team plays an important role to ensure the patients receive the highest quality of care.  Lisa prides herself of being a point of contact for all patient questions and concerns and feels that her Athletic Training background helps her to educate patients on their conditions, treatment options, and care.
Lisa's hobbies include running, participating in triathlons, spending time up north at her family cabin, and enjoying a nice glass of wine.  Lisa's family includes her husband and 2 daughters and they live in Blaine, MN.
Katie P.
Medical Scribe
Katie has worked for Twin Cities Orthopedics since August of 2016 as a medical scribe. She received her Bachelor's degree in Biology at the University of Minnesota Duluth, where she obtained a background in anatomy, physiology, biology and genetics. In her role as a medical scribe, she primarily assists Dr. Wetter with medical documentation of each patient visit, as well as creates a cohesive work flow for all functional areas of the clinic.  In her free time, Katie enjoys cooking, weight lifting, reading, and watching the Minnesota Wild. She currently resides in Minneapolis with her husband.