About the Practice
My Team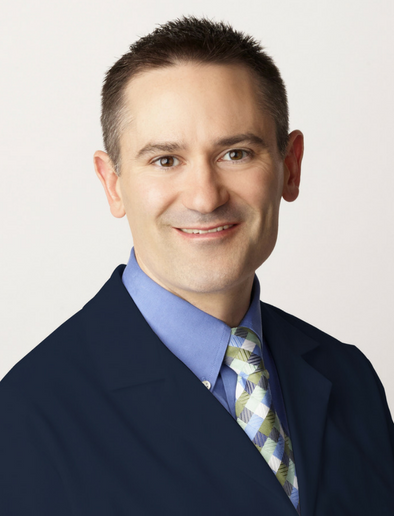 John C. Tanner, MD
I grew up in the suburbs of Chicago and earned my undergraduate degree in Mechanical Engineering from Stanford University. I worked as an engineer, designing surgical tools, for 5 years which led to my interest in medicine and surgery. I attended the University of Southern California for medical school, then returned to the Midwest for residency. Orthopedic surgery was a natural fit with my engineering background and the complex mechanics of the foot is part of what drew me to Foot and Ankle as a specialty. After completing my orthopedic Foot and Ankle fellowship, I practiced in Michigan before moving to Minnesota to be closer to my wife's family. Twin Cities Orthopedics has been an excellent fit for me and I am proud to be part of such a high-quality organization.
In my time away from work, I enjoy being a husband and father. My wife, Elena, is also a physician, working as an OB/GYN at Abbott hospital. We have two young sets of twins, so our family is extremely busy. We are blessed with an amazingly supportive extended family to make it all work. In addition to spending time with my wife and kids, I enjoy singing, cooking, playing guitar, soccer, racquetball, golf and snowboarding.
Clinical Interest
Ankle care, including ankle instability, ankle arthritis, and ankle joint replacement
Foot care, including complex deformity correction including bunions, flat feet, and toe abnormalities
Education.
Certification
Board Certified, American Board of Orthopedic Surgery
Fellowship
Fellowship in Foot and Ankle at Michigan International Foot and Ankle Center, Pontiac, MI
Residency
Michigan State University Orthopaedic Surgery Residency, Grand Rapids, MI
Medical Degree
Keck School of Medicine, University of Southern California, Los Angeles, CA
Hospital & Surgery Center Affiliations
Blaine Orthopedic Surgery Center
Maple Grove Hospital
MOSC- Minnesota Orthopedic Surgery Center
North Memorial Medical Center
North Memorial Ambulatory Surgery Center
Professional Affiliations
American Academy of Orthopedic Surgeons
American Orthopaedic Foot & Ankle Society
Orthopaedic Trauma Association
Achievements & Awards
Top Doctor Rising Star: Voted an Orthopedic Rising Star by his peers in Mpls.St.Paul Magazine (2020, 2021)
What's New
Dr. Tanner was interviewed for a KMSP-TV FOX 9 story about a TCO patient who suffered a severe ankle injury after her car was struck by a runaway trailer. He talks about the potential complications with such an injury, including arthritis. Watch the video at the link or below.
Staff
Physician Assistant, Board Certified
About
Christopher Romanowicz, PA-C, is a board-certified Physician Assistant working in conjunction with Dr. Tanner to coordinate excellent orthopedic patient care.
Education
Certification
Board Certified, National Commission on Certifications of Physician Assistants (NCCPA)
Medical Education
Master of Physician Assistant Studies, Des Moines University
Bachelor's Degree, University of Iowa
Rachael G.
Care Coordinator
Rachael provides administrative and patient care services to Dr. Tanner. She travels with him to each of his clinics to provide one on one care for patient's when scheduling surgical procedures or diagnostic tests. She has 15 years of health care experience clinically and administratively. Rachael keeps Dr. Tanner's schedule up to date and is available to educate patients about their pre-op and post-op surgical needs, per his protocol and decisions. When not in clinic, Rachael can be found at her desk working on patient's paperwork, answering or returning calls and making appointments. Rachael's goal is making sure each patient is provided with a great experience.
In her free time away from the office, she enjoys spending time with her husband and two young boys. She supports her husband who coaches the boys in hockey and takes on the role of hockey mom traveling with them each season. She enjoys watching professional sports on television and rooting on the home teams!