About the Practice
My Team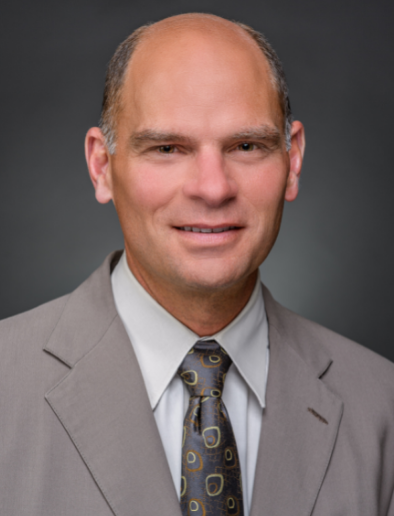 Michael R. Meisterling, MD
Follow Dr. Meisterling on Twitter
Dr. Michael Meisterling is a board certified sports medicine fellowship-trained orthopedic surgeon specializing in hip and knee injuries and conditions. His focused expertise includes primary and complex joint injuries including knee ACL/PCL/MCL/FCL repairs/reconstructions, knee alignment (osteotomies), patellar instability, shoulder arthroscopy for instability and rotator cuff tears, along with shoulder, hip, and knee arthroplasty.
Dr. Michael Meisterling joined Twin Cities Orthopedics (formerly St. Croix Orthopedics) in 2005 after completing a fellowship in sports medicine at Adidas Sports Medicine in Auckland, New Zealand. Dr. Meisterling received his medical degree from Creighton University School of Medicine, Omaha, Nebraska and completed his residency at the University of Minnesota Department  of Orthopedic Surgery. Dr. Meisterling is a general orthopedist with a subspecialty certification in sports medicine. He is published in national medical journals and has lectured on various orthopedic conditions. Dr. Meisterling is board certified and a member of the American Academy of Orthopaedic Surgeons.
Clinical Interest
Sports medicine, including treatment of sports injuries to all areas of the body in athletes of all ages and abilities, including anterior cruciate ligament (ACL) repair, and shoulder repairs/instability
Knee care, including repairs/reconstructions for anterior cruciate ligament (ACL)/posterior cruciate ligament (PCL)/fibular collateral ligament (FCL), osteotomies, patellar instability, knee arthroscopy, meniscus surgery, fracture management, knee arthroplasty/joint replacement, and knee arthritis
Shoulder care, including shoulder arthroplasty/joint replacement, bicep tenodesis/tentotomy, rotator cuff repair, arthroscopy, impingement, instability/dislocation, labral repair, subacromial decompression, superior labrum anterior and posterior (SLAP) repair, and fracture care
Hip care, including anterior hip arthroplasty/joint replacement, bursitis, and fracture management
Ankle care, including tendon ruptures and fracture care
Hand care, including carpal tunnel release and trigger finger release
Wrist care, including carpal tunnel release, carpal tunnel syndrome, and fracture care
Education
Certification
Board Certified, American Academy of Orthopaedic Surgery
Subspecialty Certification in Orthopedic Sports Medicine
Fellowship
Fellowship in Sports Medicine at Adidas Sports Medicine, Auckland, New Zealand
Residency
University of Minnesota Department of Orthopaedic Surgery, Minneapolis, Minnesota
Internship
Hennepin Medical County Center
Medical Degree
Creighton University School of Medicine, Omaha, Nebraska
Hospital & Surgery Center Affiliations
Amery Regional Medical Center
Eagan Orthopedic Surgery Center
High Pointe Health Campus
Lakeview Hospital
Other facilities throughout Eastern Minnesota and Western Wisconsin
Professional Affiliations
American Academy of Orthopaedic Surgeons
Minnesota Orthopaedic Society
Sports Affiliations
Coached over 30 youth teams
Staff
Physician Assistant, Board Certified
About
Mallory Strong Halaas, PA-C, is a physician assistant working in conjunction with Dr. Michael R. Meisterling to coordinate excellent orthopedic patient care. Mallory prides herself in meeting patients where they are and providing hands-on patient education.
When not in the office, Mallory loves to stay active, get outdoors and spend as much time as she can with her two young boys.
Education
Certification
Board Certified, National Commission on Certification of Physician Assistants (NCCPA)
Medical Education
Masters of Physician Assistant Studies, Samuel Merritt University
Marne W.
Clinical Assistant
Marne has been working with Dr. Michael Meisterling since 2015. Marne performs a variety of patient care and administrative responsibilities to support patients performing activities such as managing clinic appointments, scheduling surgeries, as well as coordinating testing and physical therapy. Marne prides herself on providing patients with the highest quality of care.
Marne enjoys spending time with her family and year round outdoor activities such as mountain biking, hiking, and snowshoeing.