About the Practice
My Team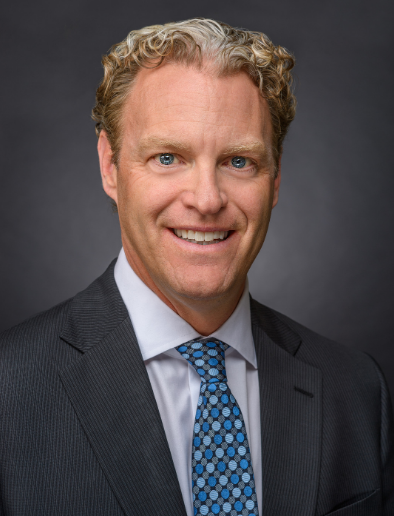 Andrew F. Arthur, MD
Andrew F. Arthur, MD, grew up in Minnetonka, MN and graduated cum laude from The Blake School.  He then attended Princeton University in Princeton, NJ graduating with a baccalaureate degree in molecular biology.  While at Princeton, Dr. Arthur earned a spot on the men's basketball team as a "walk-on," where he played under the leadership of legendary basketball coach Pete Carril.
Dr. Arthur is a board certified orthopedic surgeon with a subspecialty certification in Sports Medicine.  He is committed to treating athletes of all ages while getting them back doing the activities they know and love.  His surgical interests focus on shoulders, knees, and hips, with specific expertise in arthroscopy of the knee and shoulder.  Dr. Arthur is a dedicated expert in athletic injuries to the knee and routinely treats ligament injuries of the knee, including ACL injuries. He is also skilled in treating and repairing meniscus and cartilage tears, including specialized treatments, in select patients, for paste graft cartilage regeneration and Platelet-Rich Plasma (PRP) injections. Dr. Arthur also has specialized training in minimally invasive total joint replacement, including Anterior Approach Hip Replacement, minimally invasive knee and shoulder replacement, and the TCO Excel Joint Replacement Program.  He also routinely treats traumatic injuries and fractures as well as injuries related to arthritis and osteoporosis.
Dr. Arthur volunteers his time as a team physician for both the Blake School and Osseo High School, and takes care of many young athletes while getting them back to competition. He is an athlete and true outdoor enthusiast. He enjoys golf, tennis, biking, skiing, hiking, and canoeing. A backcountry canoe/hiking trip with family and friends has become an annual summer tradition.
His wife, Christie Heikes, MD, is also an orthopedic surgeon at Twin Cities Orthopedics. Their children (boy/girl twins) keep them both out of trouble when they are not busy "fixing bones," as their kids like to say.  Some of his many philanthropic goals are related to sports and athletics, education, the environment, and equality in health and wellness.
Clinical Interest
Ankle care, including fractures and minimally invasive Achilles tendon repair
Elbow care, including fractures, tennis elbow, and tendon injuries
Hip care, including minimally invasive anterior approach total hip replacement and TCO hip replacement program
Knee care, including minimally invasive total knee replacement and TCO excel knee replacement program
Pediatric care, including traumatic injuries and fractures
Shoulder care, including shoulder and clavicle fractures, shoulder replacement, rotator cuff tears, and shoulder instability and labral repairs
Sports medicine, including arthroscopy of the shoulder and knee, multi-ligament knee injuries, and ACL tears
Wrist care, including fractures and carpal tunnel syndrome
Education
Certification
Board Certified, American Board of Orthopaedic Surgery
Subspecialty Certification in Sports Medicine
Residency
University of Minnesota, Department of Orthopedic Surgery
Medical Degree
Jefferson Medical College in Philadelphia, PA
Hospital & Surgery Center Affiliations
Maple Grove Hospital
North Memorial Ambulatory Surgery Center at Maple Grove
North Memorial Medical Center
Orthopedic Institute
WestHealth Same Day Surgery Center
Professional Affiliations
American Academy of Orthopedic Surgeons
Hennepin County Medical Society
Minnesota Medical Association
Minnesota Orthopedic Society
Sports Affiliations
Team Physician: Osseo High School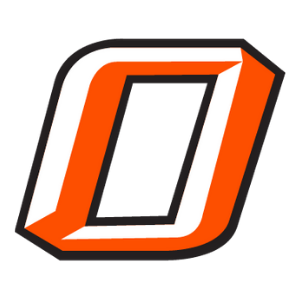 Staff
Physician Assistant, Board Certified
About
Sarah Docken, PA-C, is a board-certified Physician Assistant working in conjunction with Dr. Arthur to coordinate excellent orthopedic patient care. Her responsibilities include assisting in surgery, hospital rounds, discharge planning, patient education, conducting history and physical exams, ordering and interpreting tests, and writing prescriptions.
Sarah currently resides in Maple Grove with her husband and two children. In her free time she enjoys spending time with her friends and family, hiking, traveling and watching hockey.
Education
Certification
Board Certified, National Commission on Certification of Physician Assistants (NCCPA)
Medical Education
Master of Physician Assistant Studies, Des Moines University – College of Osteopathic Medicine
Bachelor's Degree, Augsburg College
Professional Affiliations
American Academy of Physician Assistants (AAPA)
Physician Assistants in Orthopedic Surgery (PAOS)
Shannon J.
Care Coordinator
Research
Knee Dislocations. Andrew F. Arthur, MD. Situation Critical, Fall 2011, p. 7.
Proximal Tibial Opening Wedge Osteotomy as the Initial Treatment for Chronic Posterolateral Corner Deficiency in the Varus Knee: A Prospective Clinical Study. Andrew Arthur, MD, Robert F. LaPrade, MD, PhD, and Julie Agel, MA. Am J Sports Med November 2007 vol. 35 no. 11 1844-1850
Collateral Ligament Injuries About the Knee. Andrew F. Arthur, MD and Robert F. LaPrade, MD, PhD Orthopaedic Surgery Essentials: Sports Medicine, 2006 ed Schepsis and Busconi, pp. 348-361.
What's New
Video: Articular Cartilage PASTE Graft Surgical Technique
Dr. Kevin Stone, Stone Clinic, San Francisco, CA
The articular cartilage PASTE graft was developed in 1991 by Dr. Kevin Stone in San Francisco,
California. This technique uses the patient's own stem cells, cartilage, and bone to be mixed together to form a paste which is used to repair damaged surfaces in the knee. This is currently being done as an outpatient, arthroscopic procedure at the Maple Grove Ambulatory Surgery Center by Dr. Andrew Arthur. This procedure is effective at alleviating knee pain in a less invasive approach, and it has been proven to work well for many young athletic patients over the past 15 years.
Click here to view the Articular Cartilage Paste Graft video.
New Procedure: Platelet-Rich Plasma (PRP)
Platelet-Rich Plasma (PRP) is a new therapy, which Dr. Arthur currently administers at the Maple Grove office.
To learn more about this new procedure, please visit the "PRP" question on our FAQ page.