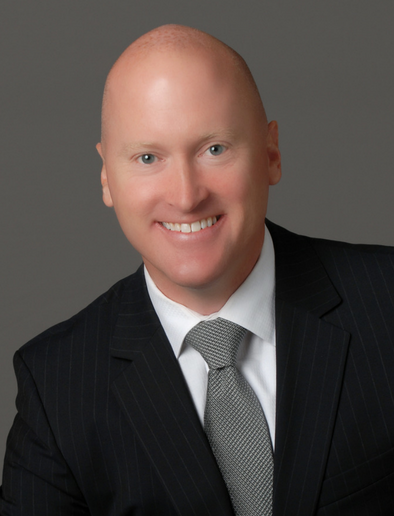 Practice Overview
Brad Moser, MD, is a primary care sports medicine physician specializing in a wide range of sports medicine concerns, including management of acute and chronic musculoskeletal problems. He also has a special interest in dance medicine, platelet-rich plasma treatment for chronic tendinopathies, and compartment pressure testing for chronic exertional compartment syndrome. He is the founder and director of The Minnesota Dance Medicine Foundation. View the videos below for a four part documentary on Minnesota United FC Player Pablo Campos:
1. ACL Injury in England Watch Video
2. ACL Surgery Watch Video
3. ACL Rehabilitation Watch Video
4. Return to Professional Soccer Watch Video
Clinical Interest
Ankle Care
Elbow Care
Foot Care
Hip Care
Knee Care
Shoulder Care
Sports Medicine, including Family Medicine Sports Medicine
Dr. Moser's clinical interests also include medicine related to dance, soccer-specific injuries and prevention of such injuries.
Education
Certifications
Board Certified, American Board of Family Medicine
Fellowship
Fellowship in Sports Medicine at Hennepin County Medical Center in Minneapolis, MN
Residency
Regions Family and Community Medicine Residency Program at Regions Hospital in St. Paul, MN
Medical Degree
Ross University School of Medicine in New York
Professional Affiliations
Adjunct Professor, U of M Department of Orthopedics
American Academy of Family Physicians (1998 – Present)
American College of Sports Medicine (2004 – Present)
American Medical Society for Sports Medicine (2004 – Present)
American Road Race Medical Society (2003 – Present)
Clinical Instructor, Des Moines University-Osteopathic Medical School
Clinical Instructor, MOSMI/Fairview Orthopaedic Sports Medicine Fellowship Program
Dance/USA Task Force for Dancer Health
International Association for Dance Medicine and Science
Minnesota Academy of Family Physicians (2000 – Present)
Achievements and Awards
Senior Honors Thesis at University of Wisconsin Department of Cardiology/School of Pharmacy
Sports Affiliations
Co-Medical Director: Life Time Fitness Triathlon
Company Physician: The Radio City Rockettes
Director: Minnesota Dance Medicine
Medical Staff: Chicago Marathon
Medical Staff: Twin Cities Marathon
Medical Staff: USA Cup International Soccer Tournament
Sports Medicine Consultant: Life Time Fitness Athletic Club
Team Physician: Augsburg College
Team Physician: Kansas City Chiefs (2003 – 2006)
Team Physician: Minnesota State High School League
Team Physician: Minnesota Thunder (2003 – 2006)
Team Physician: Minnesota United FC Professional Soccer Club (2014 – Present)
Team Physician: United States Men's and Women's National Soccer Teams
Team Physician: Western Collegiate Hockey Association-Final Five Tournament
Staff
Kayla Ashton, ATC
Certified Athletic Trainer & Care Coordinator
Patient Testimonials
Add Testimonial