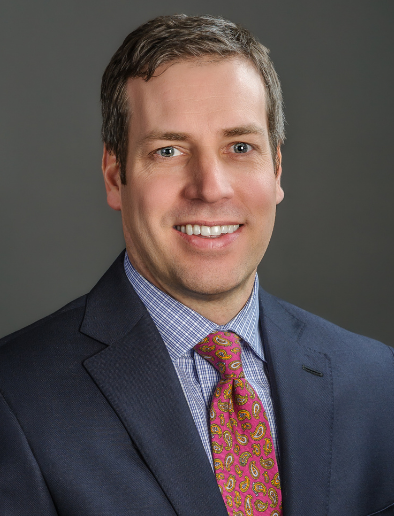 Practice Overview
Greg Lervick, MD, is a fellowship-trained orthopedic surgeon, dedicated to the treatment of shoulder and elbow conditions in patients and athletes of all ages. With nearly 20 years of clinical experience, Dr. Lervick has performed thousands of surgical cases and is committed to the highest level of ethical patient care, both surgical and nonsurgical.
A Minnesota native, Dr. Lervick has an extensive background in competitive athletics and has provided both on site and clinical/surgical care to thousands of athletes: from the youth level, all the way to the pros.  An avid athlete himself, Dr. Lervick is committed to general health and well being and has a lifelong interest in numerous sports.
Known for his innovative, cutting-edge practice, Dr. Lervick's compassionate, evidence-based approach to care has resulted in hundreds of invited talks and presentations at the local, regional and national level. Dr. Lervick offers online and telemedicine opportunities, second opinion services and imaging review.
Procedures Dr. Lervick specializes in include shoulder arthroscopy, shoulder instability surgery, rotator cuff repair, total and reverse total shoulder replacement, elbow surgery, Tommy John surgery and elbow arthroscopy.
Dr. Lervick received his subspecialty certification in Orthopedic Sports Medicine from the American Academy of Orthopaedic Surgeons in 2007.
Clinical Interest
Elbow Care, specializing in Ligament, Tendon, Cartilage and Traumatic Injuries, Conditions and Treatment including Elbow Joint Revision, Tommy John, Osteochondritis Dissecans and Bicep/Tricep Tendon Injuries
Shoulder Care, specializing in Ligament, Tendon, Cartilage and Traumatic Injuries, Conditions and Treatment including Shoulder Joint Revision, Shoulder Joint Replacement and Rotator Cuff Repair
Sports Medicine, specializing in Shoulder Instability/Labrum Repair, Shoulder Separation Injuries and Clavicle Fractures
Education
Certification
Board Certified, American Board of Orthopaedic Surgery
Subspecialty Certification in Sports Medicine
Fellowship
Fellowship in Shoulder & Elbow Surgery/Sports Medicine at Columbia-Presbyterian Hospital, New York
Residency
Orthopedic Residency at University of Iowa Hospitals and Clinics
Medical Degree
University of Iowa
Hospital & Surgery Center Affiliations
Crosstown Surgery Center
Eagan Orthopedic Surgery Center
Fairview Southdale Hospital
Professional Appointments
Faculty, MOSMI/Fairview Orthopedic Sports Medicine Fellowship Program (2005 – Present)
AAOS Upper Extremity Evaluation Subcommittee (2008 – 2014)
Professional Memberships
AAOS Upper Extremity Evaluation Subcommittee
American Academy of Orthopaedic Surgeons
American College of Sports Medicine
American Orthopaedic Society for Sports Medicine
American Shoulder and Elbow Surgeons
Arthroscopy Association of North America
Association of Clinical Elbow and Shoulder Surgeons
Mid-America Orthopaedic Association
Minnesota Orthopaedic Society
Achievements & Awards
Alpha Omega Alpha Medical Honor Society, University of Iowa (1995)
Golden Key National Honor Society, University of Colorado (1991)
Sports Affiliations
Orthopedic Consultant, Augsburg College (2016 – Present)
Team Physician, University of St. Thomas (2020 – Present)
Team Physician, Edina HS (2009 – Present)
Team Physician, Minnesota Vikings (2015 – 2019)
Orthopedic Team Physician, Augsburg College (2008 – 2015)
Orthopedic Consultant, University of Minnesota Football & Wrestling (2005 – 2015)
Team Physician, Lakeville North & South HS (2005 – 2007)
Orthopedic Consultant, Hamline University, St. Paul, MN (2005 – 2011)
Assistant Team Physician, Cedar Rapids Rough Riders, USHL (1999 – 2001)
Team Physician, Cedar Rapids (1999 – 2001)
Staff
Andy Anderson, PA-C
Certified Physician Assistant
Patient Testimonials
Show All Testimonials
Add Testimonial