Practice Overview
Kurt Duncan, MD, is a fellowship-trained orthopedic spine surgeon who specializes in surgical and non-surgical management of various conditions affecting the neck and back. After a full history of your symptoms and past treatments is taken and a physical examination is performed, all of the available imaging and other diagnostic information is used to help narrow down a diagnosis. Sometimes additional tools such as advanced imaging studies (MRI, etc.), electrodiagnostic tests (EMG/NCV) and spinal injections are also necessary to make or help confirm a diagnosis. Dr. Duncan believes that educating patients about their condition or diagnosis, what treatments are available and what outcomes they should expect is paramount. Except in urgent/emergent situations, conservative (non-surgical) treatments usually precede surgical treatment. If surgery is indicated, Dr. Duncan discusses available options with his patients so that they can make an informed decision about their course of treatment. He believes that this type of patient-doctor relationship allows each patient to come to a decision that best matches their unique goals of treatment and their overall health status.
Dr. Duncan is now conducting virtual care visits for patients in need of spine or neck care. If you are interested in a virtual visit, please call 651-439-8807 or fill out the Request An Appointment online form (blue button located at the top right of the page). When requesting an appointment, please mention you are interested in a virtual visit. To learn more about Virtual Care, click here.
Clinical Interest
Spine and neck care, including spine decompression, spine fusion, disc degeneration/spondylosis, disc herniation, fracture management, myelopathy, radiculopathy, spinal stenosis, spondylolisthesis, and discectomy
Fracture care
Dr. Duncan also sees patients for operative and non-operative care of extremity fractures.
Education
Certification
Board Certified, American Board of Orthopaedic Surgery
Fellowship
Spine Surgery Fellowship at Twin Cities Spine Center, Minneapolis, Minnesota
Residency
Orthopaedic Surgery Residency at Henry Ford Hospital, Detroit, Michigan
Medical Degree
State University of New York (SUNY) at Buffalo
Hospital & Surgery Center Affiliations
High Pointe Surgery Center
Fairview Lakes Medical Center
Lakeview Hospital
Woodwinds Hospital
Professional Affiliations
American Academy of Orthopaedic Surgeons
North American Spine Society
Achievements & Awards
Alpha Omega Alpha Medical Honor Society
Top Doctor Rising Star: Voted an Orthopedic Rising Star by his peers in Mpls.St.Paul Magazine (2022, 2023)
Minnesota Monthly Top Doctor Award (2022, 2023)
Sports Affiliations
Team Physician: North St. Paul High School (2018 – 2021)
Staff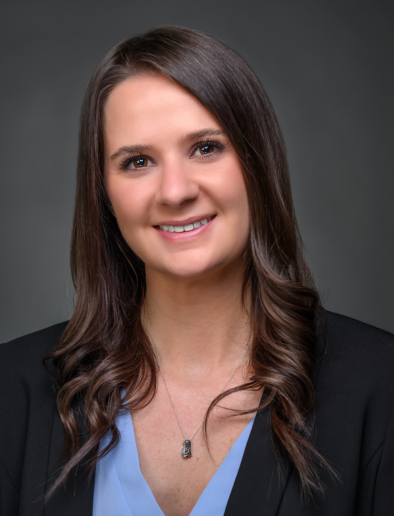 Cailin Forsythe, CNP
Board Certified Nurse Practitioner
Kamryn B.
Clinical Assistant
Patient Testimonials
Show All Testimonials
Add Testimonial