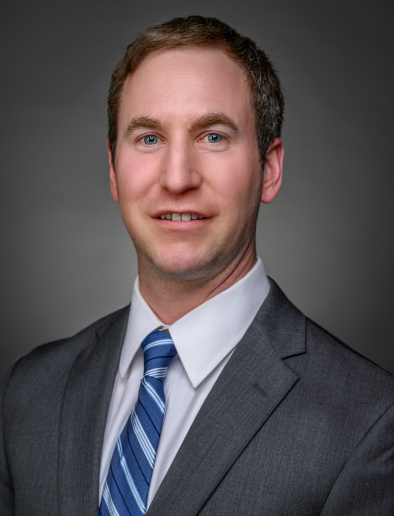 Practice Overview
Paul H. Sufka, MD, believes that early diagnosis and treatment of autoimmune and inflammatory conditions is crucial for improving patient outcomes and reducing the risk of long-term complications. As a rheumatologist, he has extensive experience in diagnosing and treating a wide range of autoimmune and inflammatory conditions. By identifying the underlying cause of symptoms and developing a personalized treatment plan, Dr. Sufka can help his patients manage their conditions and improve their overall health and quality of life. He is committed to providing the highest level of care to all his patients and looks forward to working with you to achieve your health goals.
Dr. Sufka received his Medical Degree from the University of Iowa and completed his Residency in Internal Medicine and Fellowship in Rheumatology at the University of Minnesota. He has been practicing rheumatology for 11 years and has a passion for helping his patients live their best lives. In his years of practice, Dr. Sufka has been involved in teaching rheumatology fellows at the University of Minnesota, has been involved in the in the American College of Rheumatology's Communications & Marketing Committee, and is currently working as the social media editor for the official journals of the American College of Rheumatology (Arthritis & Rheumatology, Arthritis Care & Research, and ACR Open Rheumatology). Dr. Sufka was also involved as a founder of The COVID-19 Global Rheumatology Alliance. His current publications are listed on his Google Scholar page.
Clinical Interest
Rheumatology, including rheumatoid arthritis, psoriatic arthritis, ankylosing spondylitis, polymyalgia rheumatica, vasculitis, lupus, dermatomyositis/polymyositis, scleroderma, Sjogren's syndrome, Behcet's syndrome, gout, pseudogout, familial Mediterranean fever (FMF), cryopyrin-associated periodic syndromes (CAPS), tumor necrosis factor receptor-associated periodic syndrome (TRAPS), and hyperimmunoglobulin D syndrome (HIDS)
Dr. Sufka does not manage chronic pain, chronic Lyme, long COVID-19, Ehlers-Danlos syndrome, hypermobility syndromes, chronic fatigue syndrome (myalgic encephalomyelitis), non-inflammatory spine problems (degenerative arthritis of the spine, spinal stenosis, degenerative disc disease). He is able to help establish the diagnosis of fibromyalgia but does not manage it long term.
Education
Certification
Board Certified, American Board of Internal Medicine – Rheumatology
Fellowship
Rheumatology Fellowship, University of Minnesota
Residency
General Internal Medicine, University of Minnesota
Medical Degree
Doctor of Medicine, University of Iowa
Professional Affiliations
American College of Rheumatology Member (2009 – Present)
Appointments
Social Media Editor, American College of Rheumatology Journals: Arthritis & Rheumatology, Arthritis Care & Research, and ACR Open Rheumatology (March 2019 – Present)
Founding Steering Committee Member & Technology and Marketing Lead for The Covid-19 Global Rheumatology Alliance (March 2020 –  Present)
Staff
Sammy U.
Care Coordinator
Patient Testimonials
Add Testimonial