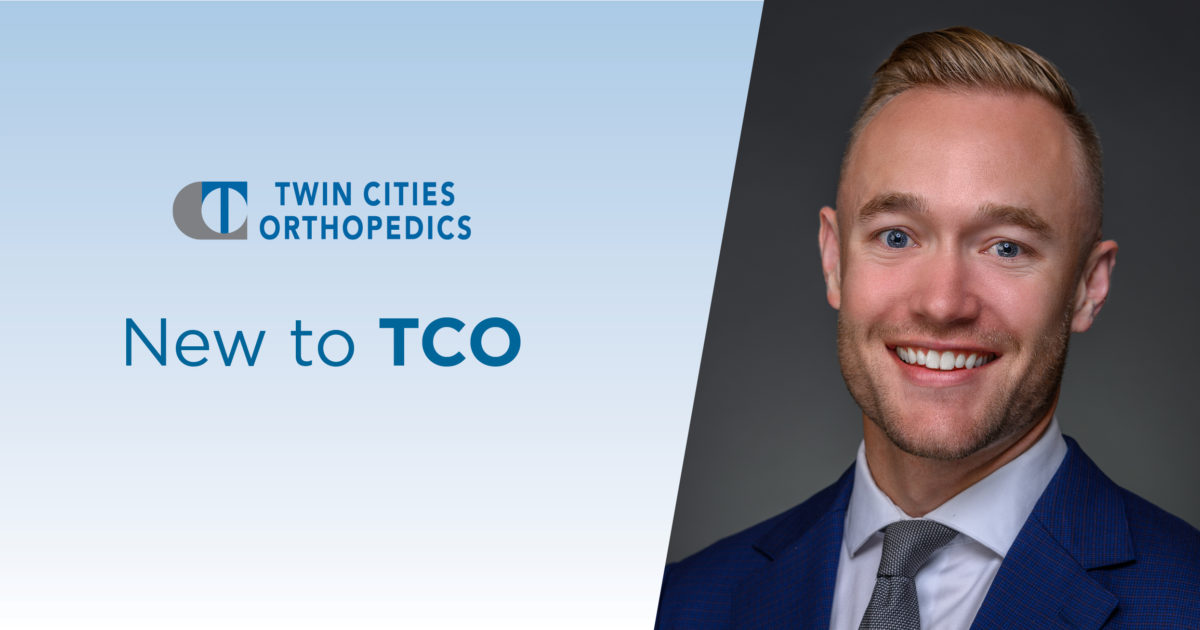 September 19, 2022 - TCO
TCO Welcomes New Physician Dr. Jeremiah Johnson
Join us in welcoming our newest physician, Jeremiah D. Johnson, MD, to Twin Cities Orthopedics.
Dr. Johnson joins TCO as a Fellowship-Trained Orthopedic Surgeon. He completed his Orthopedic Surgery Residency at the University of Connecticut and his Orthopedic Sports Medicine and Shoulder Fellowship at Duke University. During residency, Dr. Johnson was awarded the Neag Research Fellowship and an Orthopedic Research and Education Foundation (OREF) Grant for his shoulder research on utilizing biologic treatment, such as PRP, to help improve tendon healing. Dr. Johnson specializes in joint preserving procedures of the knee and shoulder. His specialty interests include shoulder instability, rotator cuff repair, shoulder replacements, ACL reconstruction, meniscus surgery, and cartilage procedures.
Jeremiah D. Johnson, MD
What are a few interesting facts that people may not know about you?
I've been a CrossFit member for two years and competed at the local level for the first time this year. I'm also a big fan of Duke athletics and got to cover the Blue Devils' basketball, football, and baseball teams during my Fellowship.
Why did you go into medicine?
I always enjoyed health and science growing up, and I wanted to be able to use those skills to care for people. Medicine was the perfect balance of being intellectually challenging, but also personally rewarding, by improving the health of patient's lives.
How did you choose orthopedics?
I sustained a knee injury while preparing for a marathon in medical school and underwent surgery. I quickly realized how important my physical activity was to my health and well-being. I learned orthopedic surgery was an amazing field where I would get to work with patients to help them understand their injury and get them back to doing the things they enjoy.
What is your care philosophy?
My care philosophy is patient centered. I work to understand a patient's injury as well as their activities, goals, and expectations. I believe patients have the best possible outcome when we can work together to find a personalized treatment plan whether it is surgery, therapy, or nonoperative options.
What is your favorite quote?
"Take care of the patient and everything else will follow." – Thomas Frist, MD
Dr. Johnson will practice at TCO's Burnsville and Eagan-Viking Lakes locations.