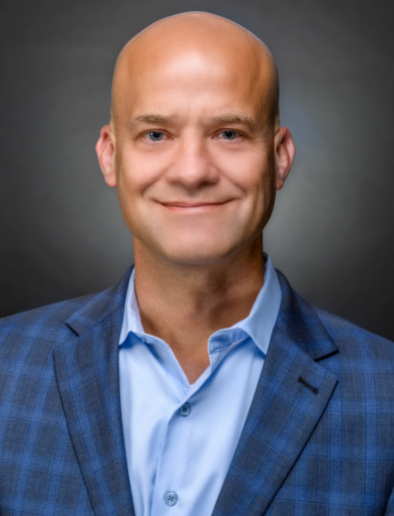 Practice Overview
Dr. Christopher Larson is a nationally and internationally renowned fellowship-trained orthopedic sports medicine surgeon who specializes in cutting edge techniques for ACL reconstruction, Meniscal Repair, Hip Arthroscopy, FAI surgery and Hip Labral Repair, Proximal Hamstring Repair, Hip Abductor Tendon Repair, and Exertional Compartment Syndrome in Athletes. Certified by the American Academy of Orthopaedic Surgeons, he has pioneered various sports medicine surgical techniques and is committed to research having published and authored numerous textbooks and over 100 articles in peer reviewed journals. Dr. Larson is a frequent invited lecturer having presented research and surgical techniques in countries such as Switzerland, Japan, Argentina, Brazil, Canada, Turkey, Denmark, and France.
Dr. Larson has extensive experience with high school, collegiate, and professional athletes and provides coverage for a number of sports teams. He is currently the Head Team Physician for the Minnesota Vikings (NFL) and Former team physician for the Minnesota Wild (NHL). In addition, Dr Larson regularly sees other professional athletes from various Major League Baseball, NBA, NHL, NFL, and professional Soccer teams.
Dr. Larson has been consistently voted a Top Doctor by Mpls. St. Paul Magazine (11 times), and Minnesota Monthly, and has been recognized as a Top Orthopedic Surgeon by U.S. News & World Report.
Dr. Larson served from 2010-2018 as the program director for the ACGME accredited Minnesota Orthopedic Sports Medicine Institute (MOSMI)/Fairview Orthopedic Sports Medicine Fellowship Program.  Dr. Larson practices at TCO clinic in Edina and Eagan, Minnesota. He is a Master Instructor for the Arthroscopy Association of North America (AANA) and is academically involved with a number of research groups and societies including ANCHOR study group and member of the prestigious Hip Society which only has around 100 members in North America.
For appointments, please call: 952-456-7058
Adrian Peterson has another quick recovery after knee surgery by Dr. Larson
Read Article 
Dr. Chris Larson repairs knee of Minnesota Vikings RB Adrian Peterson
Read Article
Dr Chris Larson repairs the hip labrum for NHL Flyers Bobby Brink
Read Article
Read Article
Cleveland Browns wide receiver Jarvis Landry has Hip surgery by Dr. Chris Larson
Read Article
Read Article
Watch Video
Dr. Larson Repairs Meniscus for NFL Tight End Irv Smith Jr.
Read Article
4 Part Documentary: Professional Soccer Player Pablo Campos ACL Injury and ACL Surgery by Dr. Larson
1. ACL Injury in England Watch Video
2. ACL Surgery by Dr. Larson Watch Video
3. ACL Rehabilitation Watch Video
4. Return to Professional Soccer Watch Video
UNC Tar Heel basketball player Cameron Johnson has hip surgery by Dr. Chris Larson
Read Article
Cam Johnson with a monster dunk in the 2021 NBA Finals
Watch Video
Dr. Chris Larson repairs ACL/multiple ligament knee injury for MN Vikings defensive back Mike Hughes
Read Article
Mike Hughes is the AFC defensive player of the week Dec. 2021
Watch Video
Division 1 Collegiate Golfer leads team to the NCAA Tournament after Hip Surgery by Dr. Chris Larson
Read Article
Dr. Larson answers a few questions regarding his new publication – Athletic Hip Injuries
Read Interview
Arthroscopy presents predictable approach in management of hip-related disorders – Orthopedics Today Hawaii
Read Article
Dr. Larson discusses autograft selection – Orthopedics Today Hawaii
Watch Video
Star High School football quarterback has successful meniscal surgery by Dr. Larson and leads his team into the playoffs only weeks later
Watch Video
Wild defenseman Marco Scandella has hip surgery by Dr. Chris Larson
Read Article
Dr. Larson helps at International Champions Cup soccer match
Read Article
Matt Kalil had labrum tear repaired in right hip by Dr. Chris Larson
Read Article
Minnesota Twin Logan Morrison has arthroscopic hip surgery by Dr. Chris Larson
Read Article
Dr. Christopher Larson (Vikings Head Team Physician) part of the 2018-2019 NFL video featuring Head ATC Eric Sugarman and the Minnesota Vikings
Watch Video
Dr. Chris Larson interviewed at National Conference about one of his long-term research studies
Watch Video
Professional soccer player and Somali National team player Omar Mohamed has knee Surgery with Dr Chris Larson and rehabilitating at the Training HAUS
Read Testimonial
Read Article
Read More
Clinical Interest
Hip care
Knee care
Sports medicine
Education
Certification
Board Certified, American Board of Orthopaedic Surgery
Subspecialty Certification in Sports Medicine
Fellowship
Fellowship in Sports Medicine at the Minneapolis Sports Medicine Center
Residency
University of North Carolina
Medical Degree
University of Minnesota Medical School
Hospital & Surgery Center Affiliations
Crosstown Surgery Center
Eagan Orthopedic Surgery Center
Fairview Southdale Hospital
Professional Affiliations
Adjunct Assistant Professor, U of M Department of Orthopaedic Surgery (2007)
American Academy of Orthopaedic Surgeons
American College of Sports Medicine
American Orthopaedic Society for Sports Medicine
Arthroscopy Association of North America
Co-Chief Orthopedics, University of Minnesota Medical Center (2005 – 2007)
Consultant Reviewer, Archives of Physical Medicine & Rehabilitation (2004 – Present)
Consultant Reviewer, Arthroscopy (2006 – Present)
Consultant Reviewer, Clinical Orthopedics & Related Research (2005 – Present)
Director of Education, Minnesota Sports Medicine Foundation (2004 – Present)
Director of Education, MOSMI/Fairview, Orthopaedic Sports Medicine Fellowship Program (2005 – Present)
Editorial Board, Arthroscopy
International Society for Hip Arthroscopy
Program Director, Fairview/MOSMI Orthopaedic Sports Medicine Fellowship (2010 – Present)
Achievements & Awards
Voted Top Doctor in Minnesota Monthly (2016, 2023)
Minnesota Monthly Top Doctor for Women (2010)
The Resident Research Award, University of North Carolina (orthopedics and musculoskeletal courses) Alpha Omega Alpha, University of Minnesota Medical School
Top Doctor: Voted a top orthopedic surgeon by his peers in Mpls.St.Paul Magazine (2007 – 2010, 2012 – 2023)
Voted a top doctor in orthopedic surgery in Minnesota by US News and World Report (2012)
William C. Patton Resident Teaching Award, University of North Carolina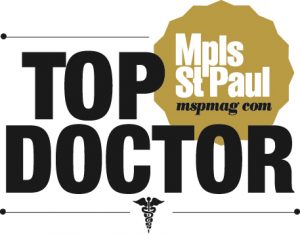 Sports Affiliations
Head Team Physician: Minnesota Vikings (2015 – Present)
Event Coverage: World Championship Wrestling (1999 – 2000)
Fellowship: Minnesota Timberwolves (2001 – 2002)
Team Coverage: Men's USA Soccer (2004 – 2005)
Team Coverage: University of North Carolina, Tar Heel Football and Soccer (1999 – 2000)
Team Physician: Augsburg College (2002 – 2015)
Team Physician: Edina High School (2003 – Present)
Team Physician: Minnesota Vikings (2007 – 2011)
Team Physician: Minnesota Wild (2012 – 2015)
Staff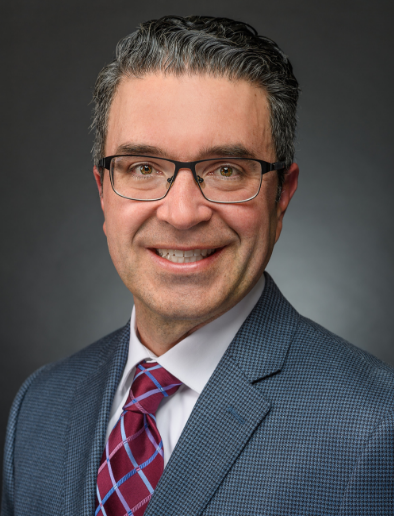 Kevin Reichart, PA-C
Certified Physician Assistant
Michelle I.
Care Coordinator
Patient Testimonials
Show All Testimonials
Add Testimonial