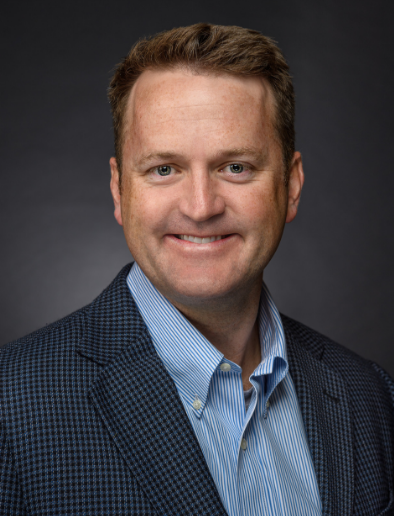 Practice Overview
Dr. David Hartigan is a board certified orthopedic surgeon and a graduate of Mayo Clinic Orthopedic Surgery Residency program. He is dual fellowship trained in hip preservation/replacement at American Hip Institute in Chicago, IL and Sports Medicine at OrthoCarolina in Charlotte, NC. Dr. Hartigan specializes in all aspects of hip care including: hip arthroscopy, FAI, labral repair, periacetabular osteotomy, surgical hip dislocation, proximal hamstring ruptures, abductor tendon repair and minimally invasive anterior hip replacement. In addition to comprehensive hip care, Dr. Hartigan also specializes in all aspects of sports medicine including complex knee and shoulder disorders in both the professional and recreational athlete.
Dr. Hartigan spent the first three years of his career helping to develop the Mayo Clinic Sports Medicine program in Phoenix Arizona. He served as head team physician for the Phoenix Rising Soccer Club, assistant team physician for the NHL Arizona Coyotes, and a consulting physician for Arizona State University. Dr. Hartigan is dedicated to both research and education with over 50 peer reviewed journal articles, over 50 podium presentations on hip and Sports Medicine topics, co-director and co-founder of the annual Mayo Clinic Sports Medicine Symposium in Phoenix, and serving as the associate program director of the Mayo Clinic Arizona residency program. He is excited to continue to build on these accomplishments as a Twin Cities Orthopedic Surgeon.
In his free time, Dr. Hartigan enjoys spending time with his wife and 2 children at various sporting events, the lake, and discovering new hiking trails in MN.
Clinical Interest
Hip care, including hip arthroscopy for labral pathology, hip endoscopy for trochanteric pain syndrome, abductor tendon tear treatment, peri-acetabular osteotomy for hip dysplasia, surgical hip dislocation for chondral lesions of the femur, minimally invasive anterior approach hip replacement surgery, core decompression, and biologic treatment of avascular necrosis of the hip
Elbow care, including tennis elbow surgery, distal biceps tendon repair, Tommy Johns surgery (UCL reconstruction), triceps tendon repair, and golfers elbow surgery
Fracture care, including ankle fractures, hip fractures, and knee fractures
Knee care, including ligamentous reconstructions about the knee (ACL/PCL/FCL/MCL), osteotomies of the knee for coronal plane mal-alignment, cartilage restoration techniques of the knee, patellofemoral realignment surgery, medial patella-femoral ligament reconstruction, quadriceps tendon repair, and patellar tendon repair
Shoulder care, including shoulder instability, rotator cuff repair surgery, superior capsular reconstruction, biceps tendon surgery, superior labral anterior to posterior (SLAP) surgery, shoulder impingement surgery, and proximal humerus fracture repair
Education
Certification
Board Certified, American Board of Orthopaedic Surgery
Fellowship
Sports Medicine & Shoulder Elbow, OrthoCarolina, Charlotte, North Carolina
Hip Preservation, American Hip Institute, Chicago, IL
Residency
Orthopedic Surgery Residency Program, Mayo School of Graduate Medical Education, Rochester, Minnesota
Medical Degree
Creighton University School of Medicine, Omaha, Nebraska
Hospital & Surgery Center Affiliations
Crosstown Surgery Center
Fairview Southdale
Maple Grove Ambulatory Surgery Center
Maple Grove Hospital
North Memorial
Professional Affiliations
American Academy of Orthopedic Surgeons, Member (2009 – Present)
American Orthopaedic Society for Sports Medicine, Member (2014 – Present)
Arthroscopy Association of North America, Member (2013 – Present)
Arthroscopy Association of North America, Associate Instructor (2016)
Arthroscopy Association of North America, Masters Hip Arthroscopy, Instructor (2016 – Present)
International Society for Hip Arthroscopy (ISHA), Member (2016 – Present)
Mid America Orthopedic Association, Member (2009 – Present)
Achievements & Awards
Most Outstanding Biology Student, Best GPA in Biology Program, University of North Florida (2001)
Academic Player of the Year – Peach Belt Conference (2003)
Nominee, Academic All American (2003)
Verizon Academic All District 1st Team, Verizon Academic (2003)
Summa Cum Laude, University of North Florida (2004)
Alpha Omega Alpha Honor Society, Creighton University School of Medicine (2009)
Hoover Award for Excellence in Residency, Orthopedic Surgery Residency Program, Department of Orthopedic Surgery, Mayo Clinic (2015)
Top Doctor Rising Star: Voted an Orthopedic Rising Star by his peers in Mpls.St.Paul Magazine (2020, 2021, 2022, 2023)
Appointments
Mayo Clinic Rochester, Orthopedic Surgery Residency Program, Administrative Chief Resident (2014)
Mayo Clinic Rochester, Orthopedic Surgery Residency Program, Surgical Interest Group, Member (2014 – 2015)
Mayo Clinic Rochester, Orthopedic Surgery Residency Program, Resident Welcoming Committee, Member (2010 – 2015)
Mayo Clinic Arizona, Department of Education Administration, Orthopedic Surgery Residency, Performance Evaluation Committee, Member (2016 – 7/2019)
Mayo Clinic Arizona, Department of Education Administration, Orthopedic Surgery Residency, Clinical Competency Committee, Member (2016 – 7/2019)
Mayo Clinic Arizona, Department of Education Administration, Orthopedic Surgery Residency, Associate Program Director (2017 – 7/2019)
Mayo Clinic Arizona Committees, Department of Orthopedic Surgery, C-Arm Standardization
Workgroup, Member (2017 – 7/2019)
Mayo Clinic Arizona Committees, Department of Orthopedic Surgery, Sports Medicine Program Multi-Specialty Workgroup, Member (2016 – 7/2019)
Creighton University School of Medicine, Institute for Latin American Concern, Medical Student Volunteer (2008)
Creighton University School of Medicine, Magis Clinic, Medical Student Volunteer (2007 – 2009)
Department of Orthopedic Surgery, Mayo Clinic, Phoenix, Arizona, Mayo Clinic Scholar (2015 – 2016)
Mayo Clinic College of Medicine and Science, Instructor in Orthopedics (2016 – 2018)
Mayo Clinic College of Medicine and Science, Assistant Professor in Orthopedics (2018 – 7/2019)
Sports Affiliations
Team Physician: Arizona Ballet (2016 – 7/2019)
Medical Liaison: Cactus Bowl (2016)
Medical Liaison: Fiesta Bowl (2016)
Medical Liaison: Men's NCAA Final Four (2017)
Head Team Physician: Phoenix Rising Professional Soccer (2017 – 7/2019)
NHL Assistant Team Physician: Arizona Coyotes (2018 – 7/2019)
Consulting Team Physician: Arizona State University (2017 – 7/2019)
Staff
Aaron Hulsebus PA-C
Certified Physician Assistant
Patient Testimonials
Show All Testimonials
Add Testimonial