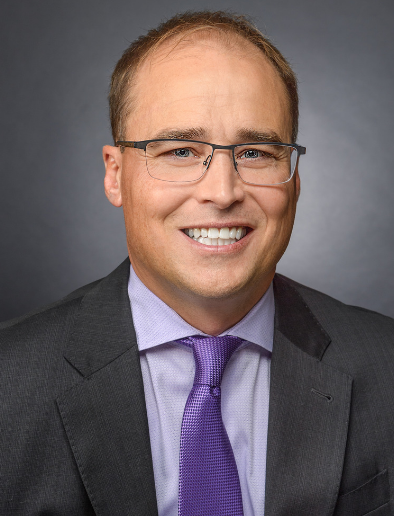 Practice Overview
Dr. Jeffrey J. Mair is a board certified, sports medicine fellowship-trained orthopedic surgeon specializing in sports injuries, including ACL tears, meniscus tears, shoulder instability, rotator cuff tears. Dr. Mair is the Team Physician for Crown College and Waconia High School.
Dr. Mair provides fracture care, minimally invasive joint replacement and participates in the TCO EXCEL Surgery & Recovery program.
Dr. Mair is a graduate of Des Moines University – College of Osteopathic Medicine and completed his fellowship training in Sports Medicine at TRIA Orthopaedic Center in Bloomington, MN. He practices at the Twin Cities Orthopedics clinics located in Chaska and Waconia, and is also available to see patients at an outreach clinic in Delano.
Clinical Interest
Sports medicine, including athletes of any age, ACL tear, meniscus tear, rotator cuff repair, shoulder instability/dislocation, and shoulder labrum tear
Knee care, including ACL reconstruction, meniscus tear, EXCEL total joint program, minimally invasive knee joint replacement, partial/unicompartmental knee joint replacement MCL injury, and arthritis
Shoulder care, including arthroscopic shoulder surgery, rotator cuff repair, labrum repair (including Bankart repair and SLAP repair), minimally invasive shoulder joint replacement (including both total shoulder arthroplasty and reverse total shoulder arthroplasty), and biceps tendon injury
Hip care, including minimally invasive hip joint replacement, EXCEL total joint program, arthritis, and fracture care
Elbow, wrist and hand care, including distal biceps tendon injury/repair, carpal tunnel, and trigger finger
Foot and ankle care, including fracture and sprain
Pediatric care, including fracture and sprain
Education
Certification
Board Certified, American Osteopathic Board of Orthopaedic Surgery
Certified Athletic Trainer, National Athletic Training Association
Fellowship
Fellowship in Sports Medicine at TRIA Orthopaedic Center, Bloomington, MN
Residency
Michigan State University – Genesys Regional Medical Center
Medical Degree
Des Moines University
Hospital & Surgery Center Affiliations
Crosstown Surgery Center
Fairview Southdale Hospital
Ridgeview Medical Center
Sibley Medical Center
Two Twelve Surgery Center
Professional Affiliations
Current:
TCO Board of Directors
TCO Sports Medicine Committee
Two Twelve/Chaska Plaza Surgery Center Executive Committee
American Academy of Orthopaedic Surgeons
American Orthopaedic Society for Sports Medicine
American Osteopathic Academy of Orthopedics
Arthroscopy Association of North America
National Athletic Trainers' Association
Previous:
Ridgeview Medical Center, Chief of Surgery
Ridgeview Medical Center, Medical Executive Committee
Ridgeview Medical Center, Trauma Committee
Ridgeview Medical Center, Medical Safety & Quality Implementation Committee
Achievements & Awards
Top Doctor Rising Star: Voted an Orthopedic Rising Star by his peers in Mpls.St.Paul Magazine (2015)
Voted Top Orthopedic Surgeon by Readers' Choice Survey, conducted by Carver County newspapers (2011)
Resident of the Year, Michigan State University – Genesys Regional Medical Center (2006)
Sigma Sigma Phi-National Osteopathic Honorary Fraternity (1998)
Sports Affiliations
Team Physician: Crown College (2008 – 2022)
Team Physician: Waconia High School (2008 – Present)
Team Physician: Minnesota Whitecaps (2015 – 2018)
Team Physician: US Speed Skating Team (2008 – 2015)
Event coverage: NCAA Division I Swimming and Diving Championships (2007)
Fellowship: Minnesota Wild (2006 – 2007)
Fellowship: Minnesota Lynx (2006 – 2007)
Physician Event Coverage: Ryder Cup (2016) and USA Gymnastics Visa Championships (2006)
Staff
Cody Plaisance, PA-C
Certified Physician Assistant
Stacy W.
Care Coordinator
Lindsay G.
Clinical Scribe
Patient Testimonials
Show All Testimonials
Add Testimonial