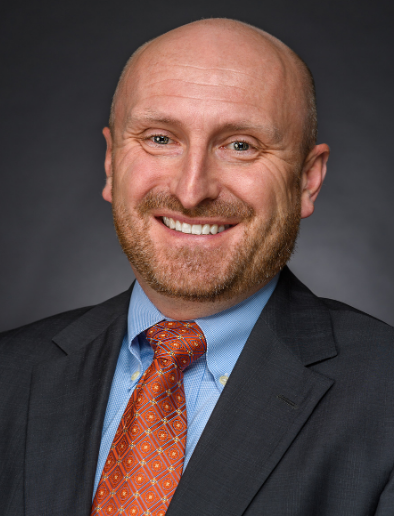 Practice Overview
Jonathan M. Cooper, DO, is a board certified and sports medicine fellowship-trained orthopedic surgeon specializing in arthroscopic surgery and sports medicine in patients of all ages, as well as minimally invasive knee and shoulder replacement. He has expertise with primary and revision complex knee joint injuries, including ACL/PCL/MCL/FCL reconstructions (multiligament knee injuries and dislocations). His special interests include joint preservation, meniscus and articular cartilage injuries, knee alignment (osteotomies), patellar instability, quadriceps and patellar tendon injuries, shoulder instability, rotator cuff tears, and acromioclavicular (AC) joint injuries.
Prior to joining TCO, Dr. Cooper was an orthopedic surgeon with HealthPartners and TRIA Orthopaedic Center from 2007-2019. During his time there, Dr. Cooper authored or co-authored numerous publications in peer-reviewed journals and textbooks and trained Orthopedic Sports Medicine Fellows. He has lectured locally, regionally and nationally on numerous sports medicine topics.
In his personal time, Dr. Cooper enjoys being out on the water with his wife and young daughter. He enjoys fishing and the many outdoor seasonal activities that the Great Lakes area has to offer.
TCO Tribune by Dr. Cooper: 5 Ways to Manage Osteoarthritis – Read More
Clinical Interest
Knee care, including ACL/PCL/MCL/FCL reconstruction, meniscus tear, EXCEL total joint program, minimally invasive knee joint replacement, partial/unicompartmental knee joint replacement, and arthritis
Shoulder care, including arthroscopic shoulder surgery, rotator cuff repair, labrum repair (including Bankart repair and SLAP repair), AC joint injury, minimally invasive shoulder joint replacement (including both total shoulder arthroplasty and reverse total shoulder arthroplasty), and biceps tendon injury
Sports medicine, including athletes of any age, ACL/PCL/MCL/FCL tears, meniscus repair, tendon tears/ruptures, shoulder instability/dislocation, and shoulder labrum tear
Elbow care, including distal biceps tendon injury/repair, epicondylitis (ie tennis elbow), and elbow arthroscopy
Ankle care, including fractures, sprains, and Achilles tendon tears
Foot care, including fractures and sprains
Wrist and hand care, including carpal tunnel and trigger finger
Pediatric care, including fractures and sprains
Education
Certification
Board Certified, American Osteopathic Board of Orthopaedic Surgery
Fellowship
Fellowship in Sports Medicine at TRIA Orthopaedic Center, Bloomington, MN
Residency
Michigan State University – Genesys Regional Medical Center
Medical Degree
Kirksville College of Osteopathic Medicine (KCOM)
Hospital & Surgery Center Affiliations
Primary Surgery Locations
Eagan Orthopedic Surgery Center
Fairview Ridges Hospital
Other Locations
Woodwinds Health Campus
Regions Hospital
TRIA Orthopaedic Center
Professional Affiliations
American Academy of Orthopaedic Surgeons (2004 – Present)
American Orthopaedic Society for Sports Medicine (2006 – Present)
Arthroscopy Association of North America (2007 – Present)
American Osteopathic Academy of Orthopedics (2001 – Present)
American Osteopathic Association (AOA) (1996 – Present)
Minnesota Medical Association (2007 – Present)
Minnesota Orthopaedic Society (2010 – Present)
American Osteopathic Academy of Sport Medicine (1998, 2007 – 2013)
KCOM Sports Medicine Club (1996 – 2000)
Michigan Osteopathic Association (2000 – 2006)
Mid-America Orthopaedic Association (2015 – 2016)
Wisconsin Medical Society (2006 – 2007)
Achievements & Awards
Top Doctor: Voted a Top Orthopedic Surgeon by his peers in Mpls.St.Paul Magazine (2016-2023)
Sports Medicine, The Leading Physicians of the World (2016)
Rising Star, Minneapolis/St. Paul Magazine (2015)
O'Donoghue Sports Injury Research Award Winner (2014)
Big 8 Post-Graduate Scholarship Award Winner (1996)
Sigma Sigma Phi National Honor Fraternity (1997 – 1998)
Dr. Frank Iber Scholarship Winner (1997)
Runner-up Student D.O. of the Year (1997 – 1998)
Robert C. Fischer D.O. Memorial Scholarship Winner (1998)
Sydney P. Ross D.O., FACOS Financial Award Winner (1999)
Member Who's Who (2000)
KCOM SOSA Past-President Award (2000)
NCAA Division I All-American Cross Country (1994 – 1995)
NCAA Academic All-American (1994 – 1995)
Three-time Big 8 All-Conference Team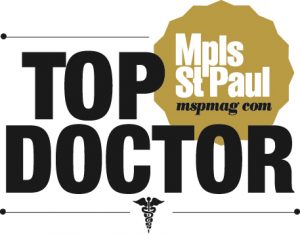 Appointments
HealthPartners Orthopaedic & Sports Medicine – Running Seminar, Faculty Speaker (2010, 2011, 2012)
Michigan State University, Genesys Regional Medical Center, Co-Chief Resident (2004 – 2005)
President Kirksville College of Osteopathic Medicine (KCOM) SOSA (1997 – 1998)
Treasurer Kirksville College of Osteopathic Medicine (KCOM) Sports Medicine Club (1997 – 1998)
Treasurer Atlas Club (1997 – 1998)
Chair SGA Political Awareness Committee (1997 – 1998)
Sports Affiliations
Team Physician, Eagan High School, Eagan, MN (2020 – Present)
Team Physician, Irondale High School, New Brighton, MN (2008 – 2019)
Physician Coverage, X-Games, Minneapolis, MN (2017 – 2019)
Physician Coverage, U.S. Figure Skating Championships, St. Paul, MN (January 2008 & 2016)
Physician Coverage, U.S. Gymnastics Championships, St. Paul, MN (2011)
Fellowship: Minnesota Wild (2005 – 2006)
Fellowship: Minnesota Lynx (2005 – 2006)
Fellowship: Minnesota Vikings (2005 – 2006)
Fellowship: Minnesota Timberwolves (2005 – 2006)
Fellowship: Minnesota Twins (2005 – 2006)
Fellowship: Minnesota Swarm (2005 – 2006)
Fellowship: Gustavus Adolphus University (2005 – 2006)
Staff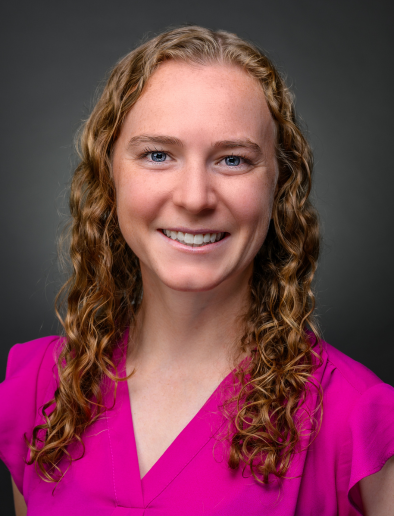 April Bockin, PA-C
Certified Physician Assistant
Kelli D.
Care Coordinator
952-456-7617
Patient Testimonials
Show All Testimonials
Add Testimonial