Practice Overview
Dr. O'Keefe is a board certified orthopedic surgeon with over 15 years of experience in minimally invasive joint replacement including direct anterior hip replacement, knee and shoulder replacement. His expertise includes standard and reverse shoulder replacement as well as partial knee replacement.
Dr. O'Keefe also specializes in arthroscopic procedures of the shoulder and knee including rotator cuff repair and labral repair as well as ACL reconstruction and meniscus repair. In addition, Dr. O'Keefe practices a breadth of general orthopedics including fracture care, hand surgery and foot and ankle care.
Dr. O'Keefe began his training at Macalester College in St. Paul, Minnesota. He graduated with a degree in Biology. He then attended the University of Minnesota Medical School in Minneapolis, Minnesota. Dr. O'Keefe spent two years of Medical School participating in a Graduate Assistantship in the Department of Orthopedic Surgery.
During Medical School, Dr. O'Keefe earned several honors including a RAVITCH Scholarship from the Minnesota Medical Foundation, a Park Nicollet Clinic Scholarship Award and participated in research earning a Minnesota Medical Foundation research grant resulting in two publications in cancer research. These articles were published in Nature Medicine and the Journal of Orthopaedic Surgery.
Following Medical School, Dr. O'Keefe completed his internship and residency at Loyola University Medical Center in Chicago, Illinois. Here he received comprehensive training in the latest surgical techniques including direct anterior hip replacement and advanced arthroscopic techniques. In addition, Dr. O'Keefe received extensive training in fracture care, hand surgery and general orthopedics. Dr. O'Keefe completed his residency having completed nearly 1400 cases.
With extensive exposure to orthopedic trauma care, Dr. O'Keefe spent time in Ho Chi Minh, Vietnam at The Hospital for Traumatology and Orthopaedics participating in orthopedic trauma cases.
In addition to the comprehensive specialized training Dr. O'Keefe acquired, he utilizes over 15 years of clinical experience to provide the best individualized care to each and every patient. His goal is to maximize function and quality of life for those he treats in his practice.
Clinical Interest
Elbow care, including tennis/golfer's elbow, distal bicep and tricep injuries, treatment of the overhead athlete including ligament, tendon, cartilage, traumatic injuries, osteochondritis dissecans (OCD) treatment, biceps and triceps tendon repair, open and arthroscopic treatment of tennis elbow, and PRP injections
Hip care, including direct minimally invasive anterior hip replacement
Knee care, including ACL injuries, meniscus injuries, patellar instability, chondral injuries, quadriceps and patellar tendon injuries, knee arthritis, knee ligament reconstruction (including ACL reconstruction), articular cartilage repair, meniscus surgery, and partial and total knee replacement
Shoulder care, including shoulder instability/labral injuries, shoulder separation injuries, proximal bicep tendon injuries, rotator cuff tears, osteoarthritis of the shoulder, total and reverse shoulder arthroplasty, shoulder arthroscopy, labral repair, rotator cuff repair, treatment of shoulder instability, AC joint and CC ligament reconstructions, and treatment of SLAP tears
Sports medicine, including non-surgical and surgical treatment of a broad range of sports injuries in athletes of all ages
Pediatric care, including upper and lower extremity sprains/strains, sport injuries, and common fracture care
Hand and wrist care, including treatment of common fractures, trigger finger, ganglion cysts, carpal tunnel syndrome, thumb joint replacement, tendinitis, and fingertip injuries
Ankle care, including treatment of common fractures, ligament injuries, instability, cartilage injuries, and tendon injuries
Fracture care, including treatment of common orthopedic fractures involving the knee, hip, shoulder, ankle, elbow, and wrist
Education
Certification
Board Certified, American Board of Orthopaedic Surgery
Residency
Loyola University Medical Center, Illinois
Medical School
University of Minnesota, Twin Cities
Hospital & Surgery Center Affiliations
Blaine Orthopedic Surgery Center
Mercy Same Day Surgery Center and Hospital
North Memorial Ambulatory Surgery Center at Maple Grove
Professional Affiliations
American Academy of Orthopaedic Surgeons, Board Certified (2010)
Research & Publications
Dr. O'Keefe has contributed to some excellent publications throughout his career.
Staff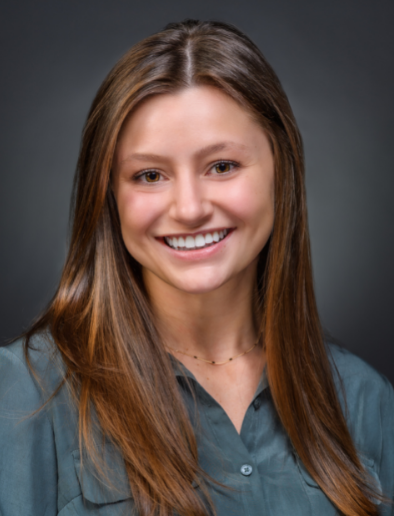 Beth Lastovich, PA-C
Certified Physician Assistant
Candice J.
Care Coordinator
Brianna Y.
Clinical Assistant
Patient Testimonials
Show All Testimonials
Add Testimonial