Practice Overview
Steven Meisterling, MD, is a board certified, fellowship-trained orthopedic surgeon who holds a subspecialty certification in sports medicine. He specializes in arthroscopy of the knee, shoulder, and elbow; joint replacement of the knee, hip, and shoulder; and elbow reconstruction.
Dr. Meisterling completed an orthopedic sports medicine fellowship at American Sports Medicine Institute in Birmingham, Alabama, with Dr. James Andrews. He received his medical degree from Creighton University School of Medicine, Omaha, Nebraska, and completed his orthopedic surgery residency at Henry Ford Hospital, Detroit, Michigan.
Dr. Meisterling is an orthopedist with special interests and advanced training in sports medicine. He has presented oral and poster presentations at national orthopedic meetings, is periodically published in orthopedic medical journals, and is a former team physician for the St. Paul Saints.
Dr. Meisterling's outside interests include running, cross-country skiing, biking, hockey and spending time with his family. He is also heavily involved with the Stillwater Area Hockey Association.
A previous patient of Dr. Meisterling's, Mike Hudson, was honored by the St. Paul Saints baseball team as the TCO Comeback story. To view more, click here.
Clinical Interest
Knee care, including ACL/PCL reconstruction, knee arthroplasty/joint replacement, knee arthroscopy, knee revision, ligament repair, cartilage restoration, fracture management, and knee arthritis
Shoulder care, including shoulder arthroplasty/joint replacement, shoulder joint revision, Bankart repair, biceps tenodesis/tenotomy, bursitis, fracture care, frozen shoulder, rotator cuff repair, arthritis, arthroscopy, impingement, instability/dislocation, labral repair, stabilization, subacromial decompression, SLAP repair, and throwing shoulder injuries
Hip care, including hip arthroplasty/joint replacement, hip joint revision, bursitis, fracture management, hamstring repair, hip arthritis, hip fractures, hip impingement/labrum tears, tendon repair, and tendonitis
Elbow care, including biceps and triceps repair, cartilage injuries, elbow arthroscopy, fracture care, Tommy John reconstruction, tennis elbow surgery, and ulnar nerve decompression/transposition
Wrist care, including fracture care, carpal tunnel release, carpal tunnel syndrome, and De Quervain's tenosynovitis
Sports medicine, including ACL repairs, Tommy John reconstruction, shoulder labrum repairs/instability, and team care
Ankle care, including tendon ruptures and Achilles ruptures
Pediatric care
Education
Certification
Board Certified, American Board of Orthopaedic Surgery
Subspecialty Certification in Sports Medicine
Fellowship
Orthopedic Sports Medicine Fellowship at American Sports Medicine Institute, Birmingham, Alabama
Residency
Orthopedic Surgery at Henry Ford Hospital, Detroit, Michigan
Medical Degree
Creighton University School of Medicine, Omaha, Nebraska
Hospital & Surgery Center Affiliations
Eagan Orthopedic Surgery Center
High Pointe Surgery Center
Lakeview Hospital
Osceola Medical Center
Woodwinds Health Campus
Other facilities throughout Eastern Minnesota and Western Wisconsin
Professional Affiliations
American Academy of Orthopaedic Surgeons
American Sports Medicine Fellowship Society
American Orthopaedic Society for Sports Medicine
Achievements & Awards
Top Doctor: Voted an Orthopedic Rising Star by his peers in Mpls.St.Paul Magazine (2015, 2016, 2017)
American Sports Medicine Fellowship Society Annual Research Award (2008 – 2009)
Best Poster 2005 Orthopaedic Trauma Association Annual Meeting
Creighton University Research Award Stipend (March 2000)
Sports Affiliations
Team Physician: East Ridge Raptors (2009 – 2016)
Team Physician: St. Paul Saints (2009 – 2020)
Team Physician: St. Thomas Academy
Orthopedic Consultant: Larkin Dance Studio
Staff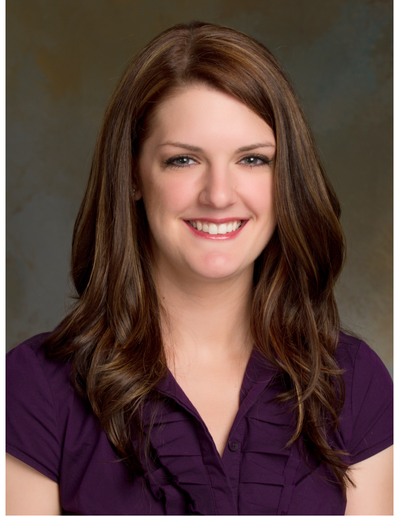 Rachel Brang, PA-C
Certified Physician Assistant
Kayla E., RMA
Clinical Assistant
Patient Testimonials
Show All Testimonials
Add Testimonial