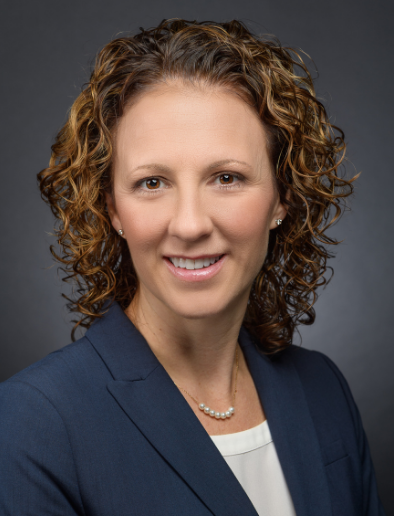 Practice Overview
Dr. Moeller was born and raised in St. Cloud, Minnesota. She completed her undergraduate degree at the College of Saint Benedict in St. Joseph, MN with a B.A. in Natural Science and a minor in Sports Medicine. She attended medical school and completed her orthopaedic surgery residency at the University of Minnesota.
Following residency, Dr. Moeller completed a one-year fellowship in hand and microvascular surgery at the University of Utah in Salt Lake City, Utah. While there, she worked in numerous settings including Primary Children's Hospital (Intermountain Healthcare), Shriner's Hospital, and the Level 1 trauma center at the University of Utah. She cared for adults and children with a wide variety of upper extremity concerns including trauma, arthritis, sports injuries, and congenital differences.
After fellowship, Dr. Moeller returned to the University of Minnesota, where she has been practicing for the past 5 years as an Assistant Professor in the Department of Orthopaedic Surgery. As a University of Minnesota Physician she practiced at the M Health Maple Grove, M Health Clinic and Surgery Center, Minneapolis Children's Hospital, and Gillette Children's Hospital. She treated patients of all ages with complex fractures, nerve compression injuries, arthritis, and children with growth plate injuries and congenital upper extremity differences. Her research interests include distal radius fractures, Dupuytren disease, and congenital hand differences.
She is excited to continue her practice with Twin Cities Orthopedics in Edina – Crosstown and Burnsville, caring for patients of all ages with elbow, forearm, wrist and hand concerns.
TCO Talks With Dr. Moeller: Risky Activities to Avoid Right Now – Learn More
Clinical Interest
Elbow care, including fractures around the elbow in children and adults, cubital tunnel syndrome, biceps tendon rupture, ligament injuries, nerve injuries around the elbow, and arthritis including joint replacement
Fracture care, including fractures of the distal humerus, radius, ulna, carpal bones, metacarpals and phalanges, deformities related to fractures, and incomplete healing of fracture
Pediatric care, including children with fractures or dislocations of the elbow, forearm, wrist, or hand, growth arrest of the upper extremity, bone or soft tissue masses, trigger thumbs, or congenital differences including webbed fingers, extra digits, and missing digits, and extra toes or webbed toes
Sports medicine, including gamekeeper's thumb, skier's thumb, TFCC injuries, ligament injuries of hand, wrist, or elbow, wrist arthroscopy, and ligament reconstructions
Hand care, including Dupuytren's disease, Xiaflex injections, ganglion cysts, masses, mucoid cysts, finger and hand lacerations with tendon or nerve involvement, carpal tunnel syndrome, trigger fingers, arthritis including thumb arthritis, fractures, or dislocations
Wrist Care, including tendonitis, arthritis, distal radius fractures, De Quervain's, masses including ganglions, tendon injuries, nerve injuries, and fractures
Education
Certification
Board Certified, American Board of Orthopaedic Surgery
Fellowship
Hand & Microvascular Surgery, University of Utah
Residency
Orthopaedic Surgery, University of Minnesota Medical School
Medical Degree
University of Minnesota Medical School
Hospital & Surgery Center Affiliations
Fairview Maple Grove Ambulatory Surgery Center
Fairview University of Minnesota Medical Center
Fairview Northland Hospital
North Memorial Medical Center – Maple Grove
Children's Hospital and Clinics of Minnesota
Park Nicollet – TRIA Orthopaedic Center
Gillette Specialty Healthcare
Professional Affiliations
American Academy of Orthopaedic Surgeons (AAOS), Active Fellow (2007 – Present)
American Society for Surgery of the Hand (ASSH)
Self-Assessment Examination Committee (2016 – Present)
Ruth Jackson Orthopaedic Society (RJOS), Associate Member (2006 – Present)
Vice Chair Membership Committee (2017 – Present)
Mid-American Orthopaedic Association (MAOA), Active Member (2016 – Present)
Member of Annual Meeting Program Committee (2014 – 2017)
Finance Committee (2018 – Present)
American Association for Hand Surgery (AAHS), Active Member (2016 – Present)
Minnesota Orthopaedic Society (MOS), Member (2013 – Present)
Annual Meeting Program Director (2016-2017)
Treasurer (2018 – Present)
American Orthopaedic Assocation (AOA) (2017-Present)
Reviewer, Journal of Hand Surgery (2015-Present)
Reviewer, HAND (2016-Present)
University of Minnesota, Department of Orthopaedic Surgery, Assistant Professor (2013-2018)
Achievements & Awards
Best Doctor for Orthopedics: voted a top doctor for orthopedics by his peers in Mpls.St.Paul Magazine (2023)
Top Doctor Rising Star: Voted an Orthopedic Rising Star by her peers in Mpls.St.Paul Magazine (2019 – 2021)
Minnesota Monthly Top Doctor Award (2017, 2018, 2022, 2023)
2012 – Minnesota Orthopaedic Society "Edward C. McElfresh Award" in Recognition of Outstanding Work as an Orthopaedic Resident.
2018 – Minnesota Orthopaedic Society, Best Resident Research Paper from the University of Minnesota, Geneva Tranchida, Amy Moeller (Senior author).
American Orthopaedic Association – Emerging Leaders Program (2017 – Present)
American Society for Surgery of the Hand Young Leaders Program (2018)
Staff
Bridget Burke, PA-C
Certified Physician Assistant
Sarah J.
Care Coordinator
Patient Testimonials
Show All Testimonials
Add Testimonial