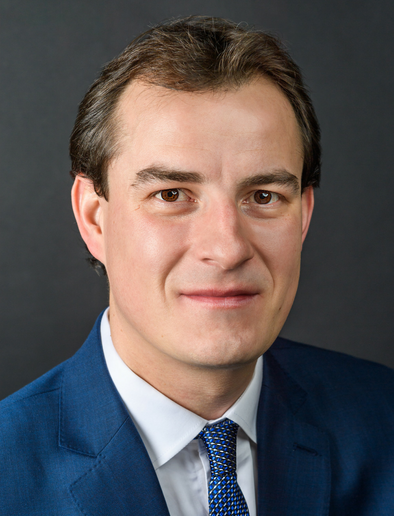 Practice Overview
Jozef Murar, MD, is a fellowship-trained orthopedic surgeon who specializes in sports medicine and arthroscopic surgery of the shoulder, elbow, hip, and knee, as well the treatment of general orthopedic injuries and trauma. In addition to his clinical interest in sports medicine, Dr. Murar has a focused specialization in complex shoulder repair and reconstruction as well as knee ligament reconstruction and joint preservation using state of the art regenerative medicine, cartilage repair and transplant techniques, and biologic alternatives to surgery.
Dr. Murar grew up in the Twin Cities and attended Northwestern University in Chicago, IL for his undergraduate and medical degrees. He then completed his orthopedic surgery residency at Northwestern University and a sports medicine fellowship at Lenox Hill Hospital in New York City.  At Lenox Hill, he received additional training in minimally invasive and advanced arthroscopic techniques for treatment of sports-related musculoskeletal injuries. During his fellowship, Dr. Murar participated in the care of athletes from the New York Jets (NFL), New York Islanders (NHL), and Manhattanville College (NCAA).
Following his sports medicine fellowship, Dr. Murar completed a traveling shoulder fellowship in France under the direction of world-renowned shoulder surgeons including Dr. Pascal Boileau (Nice), Dr. Gilles Walch (Lyon), and Dr. Laurent Lafosse (Annecy). In France, Dr. Murar learned minimally invasive techniques for complex shoulder instability problems as well as state of the art total and reverse shoulder replacement techniques in the arthritic shoulder.
In his free time, Dr. Murar enjoys spending time with his wife as well as skiing, hockey, tennis, hiking, and traveling.
TCO Talks With Dr. Murar: Orthopedics Around the Globe – Learn More
Clinical Interests
Sports medicine, including treatment of a broad range of sports injuries in athletes of all ages
Shoulder care, including treatment of shoulder instability, rotator cuff repairs, cartilage injuries, traumatic injuries, arthritis, shoulder arthroscopy, labral repair, Latarjet procedure, rotator cuff repair, superior capsule reconstruction, biceps tenodesis, slap repair, total shoulder replacement, reverse shoulder replacement, and fracture care
Knee care, with a treatment of knee ligament, meniscal, cartilage injuries, total and unicompartmental knee replacement, arthroscopy, knee ligament reconstruction (ACL, PCL, MCL, ALL, posterolateral corner), articular cartilage repair and transplant, and meniscal repair and transplant
Hip care, including total hip replacement and fracture care
Elbow care, including treatment of overuse injuries and athletic injuries including tendon, ligament, cartilage, traumatic injuries, elbow arthroscopy, osteochondritis dissecans (OCD) treatment, biceps and triceps tendon repair, and fracture care
Trauma/fracture care, including surgical and nonsurgical treatment of common orthopedic fractures
Pediatric care
Education
Certification
Orthopedic Surgery, Board Certified
Fellowship
Lenox Hill Sports Medicine Fellowship, New York, NY
Traveling Shoulder Fellowship – Nice, Lyon, and Annecy, France
Residency
Northwestern University, Chicago, IL
Medical Degree
Northwestern University, Chicago, IL
Hospital and Surgery Center Affiliations
Fairview Southdale Hospital, Edina
Crosstown Surgery Center, Edina
Fairview Ridges Hospital, Burnsville
Minnesota Valley Surgery Center, Burnsville
Professional Affiliations
International Society of Arthroscopy, Knee Surgery, and Orthopedic Sports Medicine (ISAKOS)
American Orthopaedic Society for Sports Medicine (AOSSM)
Arthroscopy Association of North America (AANA)
American Academy of Orthopaedic Surgery (AAOS)
Alpha Omega Alpha Medical Honor Society
Health Volunteers Overseas
Achievements & Awards
OrthoNations Traveling Fellowship – Vietnam (2017)
Health Volunteers Overseas Traveling Fellowship – Ghana (2016)
Health Volunteers Overseas Traveling Fellowship – Bhutan (2014)
Alpha Omega Alpha Medical Honor Society (2010 – Present)
Association for Academic Surgery Student Research Award (2010)
Alpha Omega Alpha Carolyn L Luckein Student Research Fellowship (2008)
Wolfstein Scholarship (2005 – 2007)
Sports Affiliations
Team Physician: Farmington High School
New York Jets – NFL (2016 – 2017)
New York Islanders – NHL (2016 – 2017)
Manhattanville College Athletics – NCAA (2016 – 2017)
Big Ten College Women's Basketball Tournament – NCAA (2015)
Chicago Blackhawks Prospect Camp – NHL (2014)
Northwestern University Midlands Wrestling Tournament – NCAA (2014)
Staff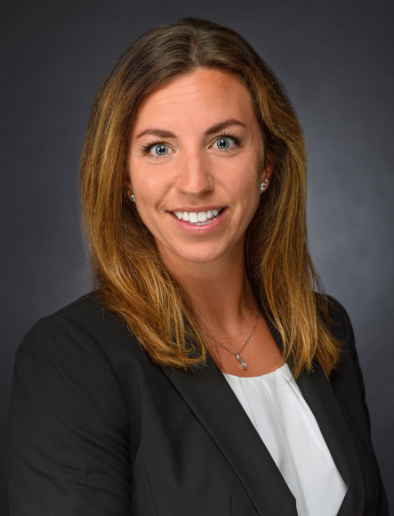 Katie Peterson, PA-C
Certified Physician Assistant
Danielle C.
Care Coordinator
Patient Testimonials
Show All Testimonials
Add Testimonial