Practice Overview
Jason P. Dieterle, DO, MS, is a board certified sports medicine and shoulder fellowship-trained orthopedic surgeon. His special interests are in the treatment of sports injuries of all types and shoulder conditions both primary and complex, including arthroscopy, shoulder instability, rotator cuff tears, total shoulder arthroplasty, and reverse total shoulder arthroplasty. He treats conditions of the knee as well, namely knee arthroscopy, ACL reconstruction, and primary total knee arthroplasty.
He has experience treating athletes at the high school, collegiate and professional levels, and was on medical staff in the NFL before his current position with Twin Cities Orthopedics. Dr. Dieterle previously served as the team physician for the University of Wisconsin-River Falls athletics for over 10 years.
"I know that when you come to see me, you have a problem that needs to be solved. Often it is more than just pain or injury. Self-care, return to work, return to sport and other issues can also be a concern. In addition to providing you with orthopedic expertise in your diagnosis and treatment, I will address your other valid concerns. I will work to help you understand your pain and injury and will involve you in the choices of treatment that will work best for you. I want you to leave my office with an appropriate plan in place and already feeling better."
Clinical Interest
Shoulder care, specializes in minimally invasive arthroscopic procedures, complex conditions, reverse total shoulder arthroplasty, rotator cuff repair, labrum repair, instability repair, shoulder joint replacement, shoulder fractures, revision joint replacement, and bicep pain
Knee care, including knee arthroscopy, knee replacement, knee meniscal surgery, ACL reconstruction, cartilage and tendon repair, and total knee joint replacement
Sports medicine, including ACL reconstruction, shoulder separation and dislocations, labral tear, and athletic injuries of the shoulder, hip, knee, and ankle
Education
Certification
Board Certified, American Osteopathic Board of Orthopedic Surgery
Subspecialty Certification in Reverse Total Shoulder Arthroplasty and Autologous Chondrocite Implantation
Fellowship
Fellowship in Orthopedic Sports Medicine and Shoulder at William Beaumont Hospital, Royal Oak, Michigan
Residency
Michigan State University at Henry Ford Bi-County Hospital, Detroit, Michigan
Vanderbilt University Hospital, Nashville, Tennessee
Cincinnati Children's Hospital, Cincinnati, Ohio
Medical Degree
Midwestern University in Downers Grove, Illinois
Hospital & Surgery Center Affiliations
High Pointe Surgery Center
Lakeview Hospital
River Falls Area Hospital
Other facilities throughout Eastern Minnesota and Western Wisconsin
Professional Affiliations
American Academy of Orthopaedic Surgeons
American Orthopaedic Society for Sports Medicine
American Osteopathic Academy of Orthopedics
American Osteopathic Association
Minnesota Osteopathic Medical Society
Achievements & Awards
Top Doctor: Voted a Top Orthopedic Surgeon by his peers in Mpls.St.Paul Magazine (2021-2023)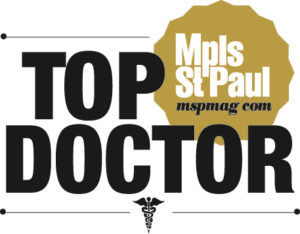 Moderator for the 'Sports Medicine' topic at the National AOAO meeting in 2017
Participates as an educator in the Hennepin County Medical Center family practice sports medicine fellowship program.
Compassionate Doctor Award from Vitals.com
Research
Dr. Dieterle's research has been published in national medical journals. He has presented at national meetings about shoulder and sports medicine topics.
Radiographic evidence of regression of a solitary osteochondroma: a report of 4 cases and a literature review.
"Immediate Strength of Ulnar Fixation in Two Ulnar Collateral Ligament Reconstruction Techniques," Dieterle, JP, et al, Poster Presentation, Annual Meeting of the American Academy of Orthopaedic Surgeons, San Diego, CA
"Outcome Results and Prosthetic Survivorship of Reverse Total Shoulder Arthroplasty as a Function of Patient Age," Michigan Orthopaedics Society Annual Meeting, Mackinac Island, MI
"Biomechanical Evaluation of Ulnar Collateral Ligament Reconstruction Using Tension-Slide Technique for Ulnar Fixation," Michigan Orthopaedic Society Annual Meeting, Mackinac Island, MI
Sports Affiliations
Lead Team Physician: University of Wisconsin-River Falls Athletics (2009 – 2019)
Consulting Physician: St. Paul Saints (2009 – 2020)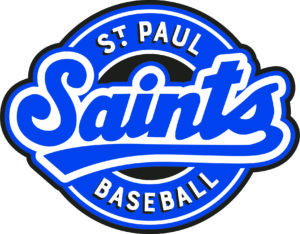 Staff
Alex Wee, PA-C
Certified Physician Assistant
Darcy Roach, M.S. ATC
Clinical Assistant
Patient Testimonials
Show All Testimonials
Add Testimonial